Genoa defender Domenico Criscito reveals he was on the Ponte Morandi 10 minutes before it collapsed - "we need someone to do something, this is disgusting!"
The bridge over the the Polcevera stream collapsed this morning, with at least 20 people killed both on the bridge and in the houses below.
"I write this message for all those who are writing to me, worried about me and my family," Criscito wrote on Instagram.
"We're all fine, even though we crossed that bridge exactly 10 minutes before the collapse.
"My thoughts are with all the families of the victims, it's not possible for a bridge on a motorway to collapse like this - NOT POSSIBLE!
"We need to do something for this country, people flee because of these things. We need security, we need someone to do something.
"This is disgusting!"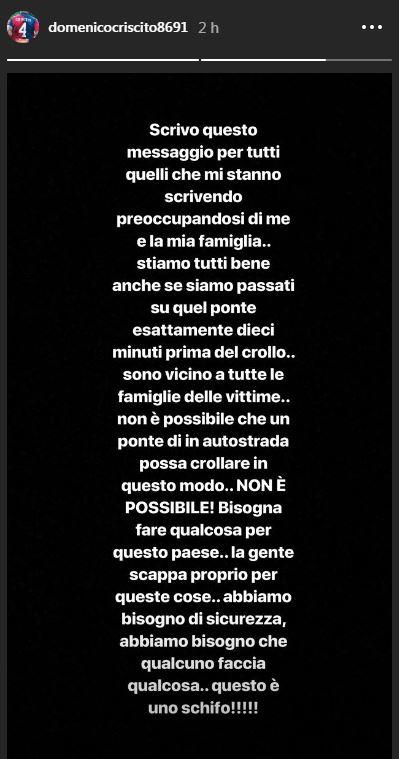 Watch Serie A live in the UK on Premier Sports for just £11.99 per month including live LaLiga, Eredivisie, Scottish Cup Football and more. Visit: https://subscribe.premiersports.tv/