Earlier this year, for the first time in the nation's illustrious football history, Italy fell outside of the top 20 teams on FIFA's world rankings.
For a nation which has won the World Cup four times in history, second only to Brazil, it was quite the ignominious fall, if not a surprising one. Giampiero Ventura's side failed to qualify for the 2018 World Cup, losing to Sweden in a play-off, meaning the Italians were at home for the first time since 1958.
Then FIGC President Carlo Tavecchio had said such a scenario would be "the apocalypse", but it was Apocalypse Now on that fateful night at San Siro as the Nazionale failed to overcome a 1-0 defeat to the Scandinavian nation.
The post-apocalyptic wasteland of Italian football there has been much soul searching over how and why the Azzurri could fail so badly. Ventura rightly took his share of the blame for failing to deploy Jorginho throughout the qualifying campaign, and for leaving Lorenzo Insigne on the bench at San Siro.
Tavecchio and company were hounded for replacing Antonio Conte with the veteran Coach, who had a solid but unspectacular career at club level. Others put the blame on too many foreign players, a lack of consistent coaching, or the 'Juventus bloc' of veterans in the squad.
What received less scrutiny was the reason Italy had to go through the play-offs in the first place.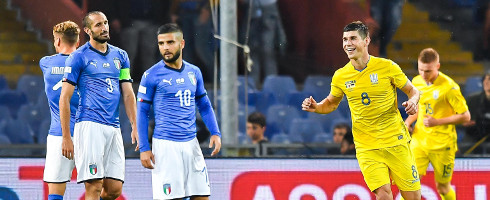 The primary reason, of course, is that they had finished second behind Spain in their qualifying group, with Ventura bizarrely deciding to play a 4-2-4 away to the best passing side in international football. Surprisingly that didn't work, with La Roja easily running out as 3-0 winners and effectively dooming the Azzurri the play-offs. Given that Conte's side had beaten the Spanish at Euro 2016, the decline in just over 12 months was startling.
The aspect which wasn't much examined though was how two European heavyweights ended up in the same group in the first place. Italy had been seeded 17th for the initial draw, and therefore placed into Pot 2, while the Spanish were 12th in Pot 1.
Ranked above Spain were teams like Romania and Wales, while Euro 2016 finalists France - who would go on to win the World Cup - were seeded below Italy in Pot 2. Other sides ranked above Les Bleus included Slovakia, Austria and the Czech Republic.
The reason for that discrepancy was a clever manipulation of the FIFA world rankings by some of the traditionally weaker sides. Until July 30 this year, the rankings were calculated using an weighted average score over a five-year period, with competitive games worth significantly more in terms of points and recent results counting for more than results five years ago.
That meant that, by definition, playing an international friendly match could only drag down a nation's average score, even if they won. Winning a Euro 2016 qualifier was worth 2.5 points, whereas winning a friendly earned only one. As a result, playing and winning both a qualifier and a friendly over one international break would earn 1.75 points, whereas playing only the qualifier would earn the full 2.5. Italy tend not to win friendlies - of which more later - so this was particularly impactful for the Azzurri.
From August 2011 to June 2016, Wales played 14 friendlies. Across roughly the same period, Italy played 27. A nation only has to play five matches per year to keep its points, something which is easily achieved in qualification, so simply by not playing friendly matches a nation could manipulate the rankings and earn more favourable draws.
Poland didn't play a single friendly between a 1-1 draw with Slovenia in November 2016 and a 0-0 with Uruguay almost 12 months later. The result? They rose to sixth in the world rankings are were given a top seeding at the World Cup. That they finished bottom of their group when they were notionally the best team in it shows how the rankings could be manipulated.
There was no cheating involved - and, indeed, many Italians could smile ruefully at the Machiavellian gaming of the system - but FIFA realised that something had to be done. In August, after the World Cup, they adopted a new system which relies on adding or subtracting points based on the result of a match, rather than calculating an average.
While competitive internationals still carry more weight than friendlies, a nation can no longer rise up the rankings simply by avoiding playing. In theory and over time that should solve one of Italy's problems, but it raises another issue: the Azzurri do not perform in friendlies.
In their last 29 friendly internationals, dating back to May of 2013, Italy have won nine. One of those, an 8-0 win over San Marino, wasn't even an officially recognised game and thus had no impact on the rankings. Of the eight remaining wins, another was against San Marino and the rest came against the Netherlands - twice - Albania, Scotland, Finland, Uruguay and Saudi Arabia.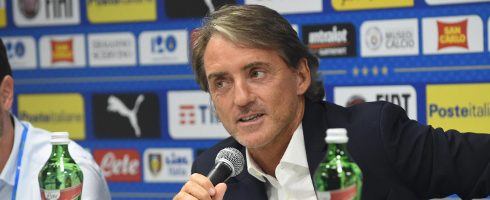 Under the previous system, simply playing in friendlies was a hindrance for Italy, so the fact they barely won any just compounded the issue. If the FIGC had been smarter about the matches the Nazionale played, and the team had put in a bit more effort in the friendlies they did take part in, Italy would never have been in a group with Spain in the first place and may well have made it to Russia.
The new system doesn't only prevent the smaller - in a footballing sense - nations from gaming the system, it also provides Italy with an opportunity. While friendly results matter less than competitive ones, playing them is no longer penalising and, more importantly, more points are awarded for playing against top nations.
Though the Azzurri failed to qualify for Russia this summer, they remain one of the biggest names in international football. As a result, matches against the other top sides in world football are seen as glamour friendlies and are exactly the kind of fixture Italy tend to play.
Since September 2016, the Azzurri have faced France twice, the Netherlands twice, Germany, Uruguay, Argentina and England. Under the new rankings system, these matches offer a chance to pick up some much needed points.
With Italy currently ranked 20th a win over, for example, France would see Les Blues lose points and Roberto Mancini's side gain them. Mathematicians can view the formula here, but essentially Italy's lower ranking and propensity to play the world's top teams could actually help them.
The introduction of the UEFA Nations League - which Italy also need to start taking seriously - has reduced the number of international friendlies, and most would say that's no bad thing. However, Italy cannot afford to neglect their world ranking any longer, and that means turning up in friendlies.
It's understandable that Mancini would want to experiment to find the right team and system, but if he doesn't start getting results in matches like the friendly with the U.S.A next month then Italy will pay the price in harder qualification groups and lower seedings at tournaments.