The Derby della Madonnina will dominate headlines and attention, but there's plenty to look forward to in Week 9 of Serie A.
Inter and Milan face off for the first time this season on Sunday night, but across the weekend there's action at both ends of the table.
Here's what to look out for in Week 9 of Serie A.
Can Juventus maintain their perfect start?
Juventus face Genoa on Saturday evening, looking to maintain a perfect start to the season which has seen them win 10 games out of 10.
The Bianconeri have won all of their first eight games in Serie A, and can match the record set by Fabio Capello's 2005-06 side with a win tomorrow.
A victory would also put them within 90 minutes of matching the all-time record for a start to the season, with Roma achieving 10 wins in a row in 2013-14.
Genoa haven't even scored against the Old Lady in Turin since January 2013, but Krzysztof Piątek will look to end that run by scoring in his eighth match in a row.
Click here to read our Juventus-Genoa preview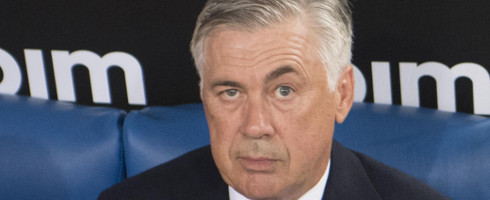 Napoli warm up for PSG
Napoli face Paris Saint-Germain in the Champions League on Wednesday, but they can't afford to take their eye off the ball in Serie A.
Carlo Ancelotti's side are already six points behind Juventus at the top of the table, and will take to the pitch after the Bianconeri have played.
The Zebrette are on a three-match losing run, but the Partenopei cannot be distracted by their impending trip to France.
Click here to read our Udinese-Napoli preview
Relegation six-pointer
Sunday's early kick-off sees two of the sides mired in the relegation zone face off, as Empoli visit Frosinone.
Both came up from Serie B last season, and neither has shown any indication that this season will be about anything more than battling against the drop.
Frosinone sit 19th after just one point from their opening eight games, saved from bottom only by Chievo's point deduction.
Their Tuscan rivals, meanwhile, sit a point behind Atalanta in the final relegation place after scoring only five times in eight games.
Empoli could go 15th if results go their way, and a win for Aurelio Andreazzoli's side would leave Frosinone cut adrift already.
Click here to read our Frosinone-Empoli preview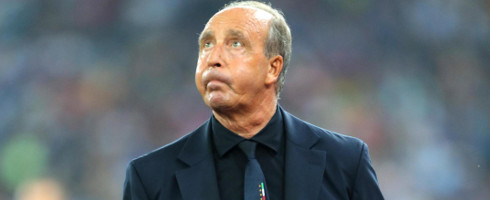 Ventura returns
Giampiero Ventura returns to the bench for the first time since Italy's World Cup debacle on Sunday afternoon, as his Chievo take on Atalanta at the Bentegodi.
The Coach became public enemy number one when his Azzurri became the first since 1958 to fail to qualify, not least because he refused to resign in the aftermath.
Ventura will now seek to rebuild his reputation with the Flying Donkeys, who are still on negative points after a three-point deduction for irregular accounting.
The visitors are also struggling though, with Gian Piero Gasperini's side sitting just outside of the relegation zone.
All the focus will be on Ventura though, and the attention is unlikely to be positive…
Click here to read our Chievo-Atalanta preview
The Derby della Madonnina
There's no question which is the biggest match this weekend, as Inter host Milan for the first Derby della Madonnina of the season.
Both teams are aiming for Champions League qualification this season, and the Rossoneri are just four points behind with a game in hand.
San Siro is already sold out, and the Milan derby is really the only thing to watch this Sunday night.