Reports in France state Edinson Cavani is increasingly unhappy at Paris Saint-Germain, following rumours he could return to Napoli in the summer.
Partenopei President Aurelio De Laurentiis has openly stated that he'd welcome the striker back, but he'd have to lower his salary.
The Uruguayan still has another year-and-a-half on his contract, but L'Équipe reports he's far from happy at the Parc des Princes.
Cavani didn't play a single minute in the draw with Bordeaux on Saturday, and will start tonight when some of his teammates will be rested.
The newspaper feels his link-up with Neymar and Kylian Mbappé is poor, and the striker feels unappreciated by PSG.
Neymar and Mbappé are treated better, while there is a strong 'Brazilian clan' in the dressing room of which the Uruguayan is not a part.

Cavani feels he has lost his influence at PSG, even though he is still adored by the fans.
While previously he intended to see out his contract, L'Équipe reports that he may decide to leave in the summer if the situation doesn't change.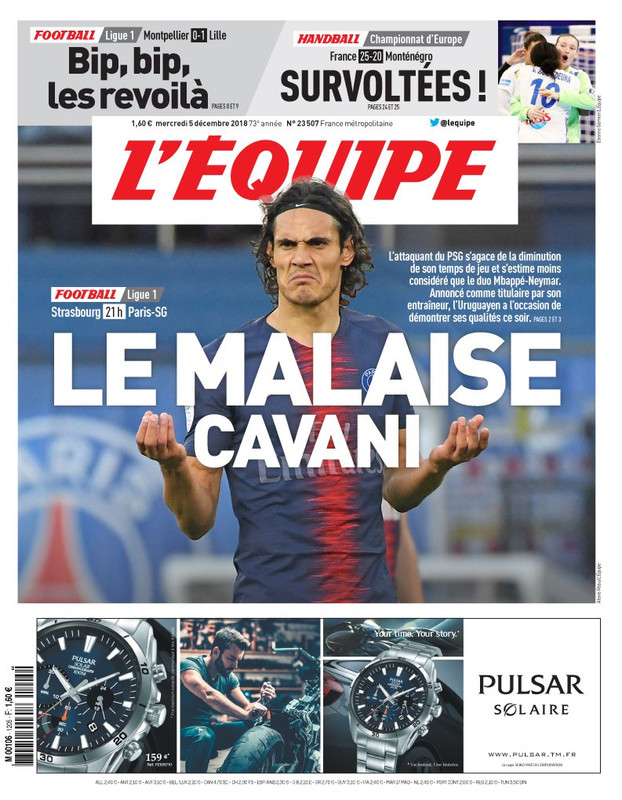 Watch Serie A live in the UK on Premier Sports for just £9.99 per month including live LaLiga, Eredivisie, Scottish Cup Football and more. Visit: https://www.premiersports.com/subscribenow