Massimiliano Allegri's car was pelted with eggs when he arrived to replace club legend Antonio Conte in July 2014. Fast forward five years and he proved the doubters wrong with multiple records, trophies, individual accolades and two Champions League Final appearances. Yet a quick scan of social media would have you believe he is a flop who brought shame upon the Old Lady and should've been sacked some time ago.
The Bianconeri faithful have become increasingly despondent with what they deem as negative tactics and boring football. Now some will – rightly – point out that The Old Lady have never been an overly expansive side, but the defensive solidity that was once championed and celebrated has also begun to desert them. Relying on a strength that has weakened and seemingly refusing to embrace the obvious talent at your disposal is a recipe for disaster.
The last 18 months have seen a fundamental change in his thinking. One of the attributes that initially saw Allegri admired was his ability to find solutions. The Coach's flexibility, the team's adaptive nature and a multi-layered approach was a driving force behind their success. It is the reason they were able claim impressive victories over the likes of Barcelona, Real Madrid and Monaco in recent years, whilst maintaining their vice-like grip of Serie A.
Always methodical, implementing changes took time and usually coincided with the calendar ticking over into the New Year. Retaining the formula from the previous season aided stability early on, the focus was on collecting wins and providing a platform for the business end of the campaign. This was highlighted in Allegri's tactical switches during those periods.
It began with a move away from the famed 3-5-2 to a 4-3-1-2, only to see the former return before Allegri surprised everyone with a switch to a four-pronged attack in the shape of a 4-2-3-1. That formation was superseded by the current 4-3-3 and despite looking unbalanced at times, it has been maintained.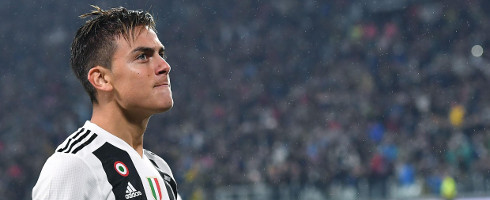 The former Milan and Sassuolo boss was somewhat forced into finding these solutions due to the way the Italian Champions operated on the transfer market. An abundance of brilliance has left during his tenure. The likes of Andrea Pirlo, Carlos Tevez, Arturo Vidal, Paul Pogba, Alvaro Morata and Dani Alves all moved on at important moments, leaving gaps in the squad, but Allegri made up for those shortfalls as he re-addressed the balance to find the best answer. The way the Serie A Coach of the year dealt with significant player turnover, but maintained a competitive team, is undeniably a great achievement.
So why has that pro-active version of Allegri become a distant memory? Partly, it is because Juve's dynamic has changed. There's no need for those short-term fixes, the quality of the players available grew and that was supposed to be reflected on the pitch. However, that never transpired and in its place a reliance on the individual was born, players that produce moments of magic to save the day and snatch victory.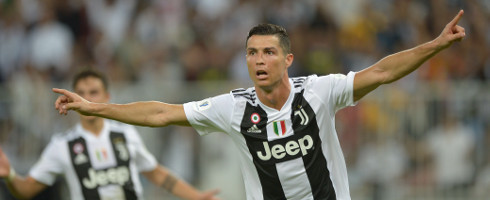 When Allegri was required to create an ideology and define a way of playing, he failed to do so. Look back over the last 18 months and you can count on one hand the occasions where Juventus played as a cohesive unit. You can find many more examples where they played poorly, but were saved by Mario Mandzukic, Paulo Dybala, Douglas Costa, Miralem Pjanic or more recently, Cristiano Ronaldo.
Is it fair to say that Allegri performs better when his options are limited? Look back over his first couple of seasons in charge, there was a clear disparity between the starting XI and players on the bench, options that included players such as Angelo Ogbonna, Simone Padoin, Roberto Pereyra, Mario Lemina and Stefano Sturaro. This results in working with a smaller core of players to maximise their potential as a group, so limitations existed, but the set-up was understood and boundaries pushed. In comparison, Allegri now boasts several options to choose from that provide near unlimited variety.
This is not to say that, in its current form, the Juventus squad is complete. Leonardo Bonucci is a shadow of his former self and the hierarchy's failure to address the imbalance in midfield has certainly hampered the 51-year-old Coach.
The central midfield options are one-dimensional and the lack of a box-to-box technician capable of influencing play in the final third creates a dysfunction. That complication can be no excuse and Allegri appears fazed by the challenge of fusing Ronaldo, Pjanic, Joao Cancelo and co into the world's best outfit.
Rather than address the faults, Allegri has used winning as way to cover them up. It has become a case of finding a way to win each game, use the appropriate tactic to win the battle in front you when belief in a single approach would overcome most opponents. Of course, there are multiple ways of playing, but when you look at football's heavyweights, you can identify the philosophy imposed by their manager.
Pep Guardiola's Manchester City are an obvious example, but there are others such as Atletico Madrid under Diego Simeone, Jurgen Klopp's Liverpool or Ernesto Valverde's reinvented Barcelona. Can anyone identify what the Juventus way of playing actually is?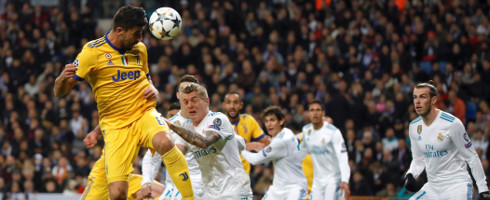 The question remains, are Allegri's tactics negative? Pragmatic certainly, but is it more a case of the Coach finding himself in an unfamiliar climate? One that he has not been previously exposed to, leading to a safety-first approach?
There has been tinkering during the last few months, but the players Allegri relies on – Sami Khedira for example - have remained, when this group needed to be unleashed. This set of players have vast potential and Allegri is the man that holds the key to unlocking it, but does he have the bravery to make the next step? Currently, it's simply a no.
In football, judging the moment to make changes is priceless and if timed correctly, the possibilities are endless. At this current juncture, it seems that this time around, Allegri has missed the chance to make those required changes.
When Juventus and Allegri eventually call time on their agreement, he will leave as one of the most decorated Coaches in La Vecchia Signora's rich history. Despite those that seem intent on tarnishing his time in Turin, that can never be taken away from him. If it is to be goodbye this time round, Max Allegri deserves a send-off befitting of the success he brought to the club.