Roma sit on the outside looking in for Champions League placement as the season thus far has been a disappointment for owner James Pallotta, and a let-down for its fans. Drastic changes have seen the sacking of Eusebio Di Francesco following the Champions League exit to Porto, with sporting director Monchi also leaving Trigoria. The Giallorossi will be looking for a fresh start this summer, and there are three players which the new sporting director should sign to get the wolf prowling again.
Moussa Dembele (Lyon)
Edin Dzeko's goals have dried up over the past two seasons and his contract is on the backend. With the removal of his wages, Roma could point towards a new striker to lead the team for years to come. One player who could replace the Bosnian, and whose resume is well beyond his years, is Moussa Dembele.
A former academy player for Paris Saint-Germain, Dembele is on track to fulfilling his destiny. Last season's controversial move from Celtic to Lyon has been positive for the 22-year-old, maintaining a strong goal-to-match ratio and leading yon to the Champions League qualification spots.
Of his 12 goals in the league, two of them have come against league leaders PSG and Lille, including a towering header. Combining speed and strength with grace, Dembele is an ideal modern-day striker who can play in a trident or with a partner.
Entering year two of his five-year contract with Lyon, Dembele will not be a cheap transfer. Luring him away from a competitive team in his homeland and into a club fighting to reach the top four has its own challenges. If the new director can emphasise its long-term commitment and that he would be a focal point for the club, then who is to say that a transfer could not be completed this summer?
Sandro Tonali (Brescia)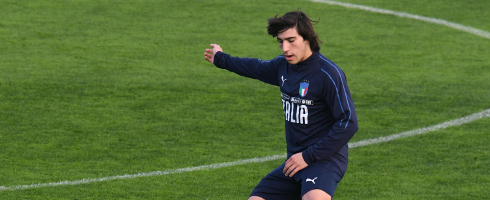 On the brink of joining a big club to kick-start his career, Sandro Tonali's impending transfer from Brescia this summer is likely to be a club record. Between the striking comparisons of his visual appearance as well as his player characteristics, the regista - or midfield playmaker - is tipped to be a shining star in Italy's new crop of youthful talent.
Roma meanwhile, have truly never recovered in midfield since Miralem Pjanic was sold to Juventus. Under Coach Luciano Spalletti, the play always seemed forced rather than free-flowing. The vision and tempo failed to recover even under Eusebio Di Francesco, whose ideas often seemed to instead turn stagnant and uncoordinated.
Alongside Bryan Cristante and Lorenzo Pellegrini, Tonali would be an exquisite addition to an otherwise utilitarian midfield core. His distribution would open play to the wings and set the pace in a team that is in desperate need of guidance.
Matija Nastasic (Schalke 04)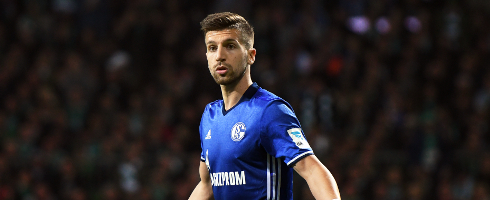 Fiorentina have a history of signing prospects from the Balkans, with Nikola Milenkovic being the most recent. While Milenkovic could command prices above 40 million euros this summer, his countryman and former Fiorentina player Matija Nastasic would be an ideal solution at left centre-back.
After being sold to Manchester City in 2012 for almost €25m, he earned the Young Player of the Season award in 2013, but injuries then forced him out for an extended period of time. Following a loan move to Schalke 04 to rebuild his confidence and gain playing time, the Serbian centre-back made the move permanent in 2015, and has since become a deputy at the back for the German side.
Alongside Kostas Manolas, Nastasic and the Greek international would create an incredible centre-back pairing. His speed in recovery and ability to read the opposition would shore-up the backline in a defence that has conceded 39 goals - the most for any club in the top ten of Serie A.
Still only 25 years old, Nastasic would combine youthful energy with the concentration of a seasoned veteran. Adding the left centre-back would be a move that would propel Roma forward in all next season's competitions.
Watch Serie A live in the UK on Premier Sports for just £9.99 per month including live LaLiga, Eredivisie, Scottish Cup Football and more. Visit: https://www.premiersports.com/subscribenow