Juventus' Leonardo Bonucci has stood by his claim that Moise Kean was partly to blame for racial abuse but insists he is against discrimination.
Bonucci sparked controversy when he stated Kean provoked the abuse he received from Cagliari fans during Juve's 2-0 win at the Sardegna Arena on Tuesday evening.
"Kean knows that when he scores a goal, he has to focus on celebrating with his teammates. He knows he could've done something differently too," the defender told Sky Sport Italia after the game.
"There were racist jeers after the goal, Blaise heard it and was angered. I think the blame is 50-50, because Moise shouldn't have done that and the Curva should not have reacted that way.
"We are professionals, we have to set the example and not provoke anyone."
The 31-year-old has since come in for heavy criticism on social media, and he followed up with a message on his Instagram Story, emphasising he was against racism but without backtracking on his comments.
"Regardless of everything, in any case… no to racism," it read.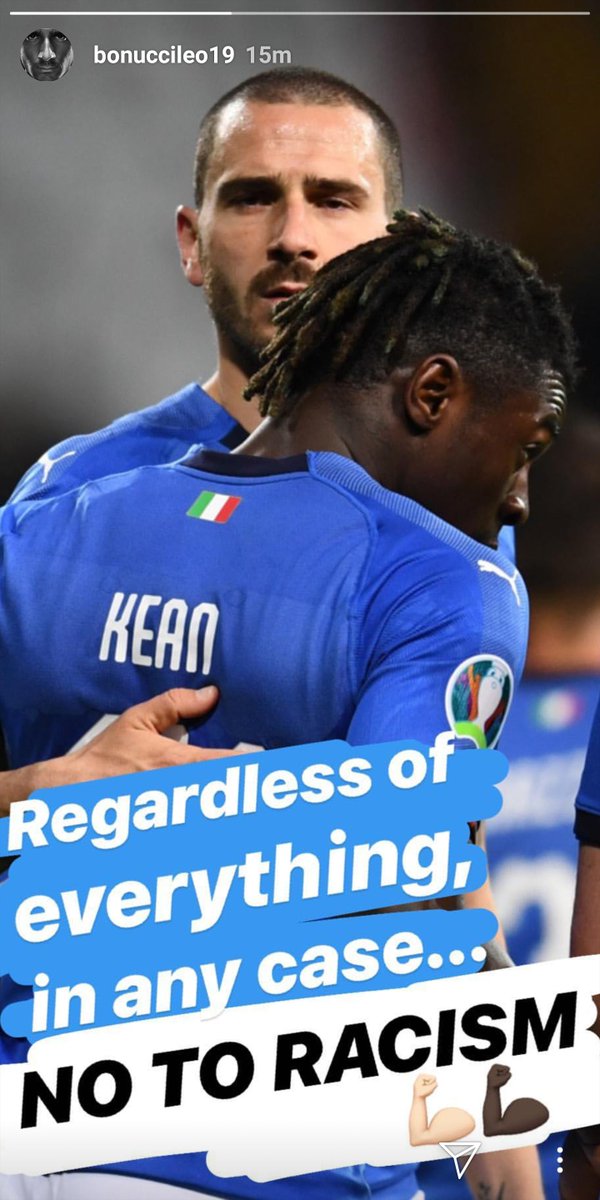 Watch Serie A live in the UK on Premier Sports for just £11.99 per month including live LaLiga, Eredivisie, Scottish Cup Football and more. Visit: https://subscribe.premiersports.tv/