Minestra Riscaldata - they call it in Italy - reheated soup. It is used to describe the return of a former player or manager to their old club and, often, has less than complimentary connotations. In a food-obsessed nation, why would you want yesterday's meal warmed up again when you could move on to something exciting, innovative and new?
But sometimes, let's be honest, your dinner can actually taste even better the second time around - especially a good bowl of broth. In Florence, they will be hoping that now Vincenzo Montella is back on the menu, he can prove to be much more than just the flavour of the month.
The circumstances, in truth, are not the most promising. After a splurge of good results and thrilling football following the acquisition of Luis Muriel, the Viola had slumped back into their old draw addiction under Stefano Pioli. The dignity and humanity he showed in the handling of the death of Davide Astori should have earned him better treatment, but the results-driven world of sport is an unforgiving one. Some would have liked to see him get a shot at the Coppa Italia semi-final return clash he earned with Atalanta. Instead, that honour will fall to the Little Aeroplane.
In a way it represents something of a free hit for the new Coach in the all-or-nothing hope of salvaging something from the season. Any chance of getting a European place via a league finish has vanished quicker than Federico Chiesa speeding away from a lunge by a desperate defender. An improbable result in Bergamo could yet give a pleasingly mellow finish to yet another turbulent campaign.
Let's not forget that the parting of the ways between Montella and the club was a puzzling affair in itself when it happened. Over almost three years he effectively delivered a treble of fourth-place finishes, a Coppa Italia Final and a run to the Europa League semi-finals. Ask any fan what they would give for those kinds of results now. And yet the split was handled just as badly as Pioli's with a kind of slow-burn separation that ended in an abrupt divorce. The Coach seemed to suggest he had taken the club as far as he could with the resources they were willing to spend and that - despite being probably true - was not something the hierarchy wished the public to hear. But it has been onwards and downwards for the Tuscan side - by and large - since he left.
Indeed, you could make a case that his time in Florence was bit of a high watermark for both the Coach and the club. Certainly Montella never really managed to produce the same kind of football again, enduring a tough time at both Sampdoria and Sevilla with mixed results at Milan sandwiched in between. Perhaps absence has made the heart grow fonder on both sides, because relations were decidedly frosty when they originally went their separate ways.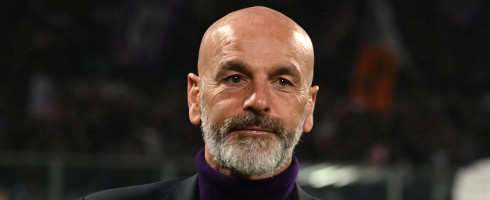 There is little doubt, though, that some planning went into his return. Italian football loves an interim boss to get you to the end of the season, but Montella - still young enough to have his best managerial years ahead of him - has got a contract until 2021. There were those who thought youth team Coach Emiliano Bigica - who older readers might remember as a decent midfielder with Bari and the Viola - could have got the gig until the end of this campaign. Clearly the powers that be did not want that kind of limbo and plumped for one of their more successful previous incumbents instead.
Early results have been hard to assess with little significance to any of Fiorentina's league games, given how far they are adrift of Europe or relegation - but a tactical switch has already been enacted. A lop-sided 3-1-4-2 - call it a 3-5-2 if you will - was used for his debut against Bologna, but to little effect with Muriel looking a bit out of sorts in that set-up and Chiesa asked to do more defensive duties - something not everyone was happy about.
A similar approach at least produced a goal and some decent spells against Juventus but there, ultimately, ended in defeat. The formation appears to have the flexibility to slide into an almost 4-3-3 - Pioli's signature dish - when on the attack, but that in itself has had its highs and lows. Getting the best out of this group of players is a conundrum yet to be fully solved.
This is also a very different set of footballers to the ones Montella handled first time around. That was a more experienced bunch - if many new to Italy - including the likes of Borja Valero, Mati Fernandez, Giuseppe Rossi and Gonzalo Rodriguez.
Fiorentina have gone down the route of trying to rejuvenate their squad with mixed results and he will have to juggle the inevitable inconsistencies that produces while trying to keep his hands on some of the undoubted talent at his disposal. Nikola Milenkovic, Jordan Veretout and, of course, Chiesa, all have their suitors.
Perhaps the bigger challenge will come off the pitch to placate some irate sections of the support who have grown disenchanted with owners Diego and Andrea Della Valle. A Coach can often get caught in the crossfire when Presidents are blasted for a perceived failure to invest as much as supporters would like. Repairing the cracks between Curva and club will take quite some doing.
But first comes the Coppa. If he could somehow deliver a spot in the Final, it would go a long way to at least papering over the problems in Florence. There is no doubt this is a club with potential - people have been saying that since they returned from the dark days of Serie C2 - but they have seriously lost their way of late.
The biggest thing missing has been a trophy and that is something which, despite their differences, both the tifosi and hierarchy crave. It would be a tall order to deliver it in just a matter of weeks back at the helm, but it would sure announce his return in some style. And it could just provide a grating of beautiful fresh parmesan that can make just about any old minestrone taste mighty good.