This past weekend of Serie A action has added to the already massive amount of drama surrounding the fight for the few remaining spots in European competition. As it stands, there are six teams battling it out who still, technically, have a chance to finish in the two remaining Champions League places. Inter, Atalanta, Roma, Torino, Milan and Lazio are all still fighting for these two spots, but a couple of points could mean the difference between the ultimate prize and total failure.
Unfortunately for Lazio fans, their loss to Atalanta on Sunday makes the latter seem more likely. Currently eighth in the league table, Simone Inzaghi's side can still mathematically qualify for the Champions League, however upcoming fixtures against the likes of a Bologna side fighting to avoid relegation and a Torino side making a final push toward European qualification themselves hurt their chances.
On top of that, Lazio face off against Atalanta again in the Coppa Italia following an away trip to Cagliari. The Coppa Italia is Lazio's last chance at putting a silver lining on what has been a disappointing season for the Biancocelesti, so it's likely that Inzaghi will put much of his team's focus toward their last realistic shot at success this season. It is also, let's not forget, worth an automatic place in the Europa League group stage.
Lazio's opponent in the Coppa Italia final, though, is in high spirits after Week 35. Atalanta have surpassed expectations this season to find themselves fourth in the league table and a massive favorite for one of the two remaining UCL spots. Their 3-1 victory over Lazio saw them consolidate fourth place and move just one point behind Inter.
While Atalanta seem set to qualify for the Champions League for the first time in club history, Gian Piero Gasperini will have to ensure his side does not falter in the final stretch of the season. Aside from the Coppa Italia Final, La Dea have one of the more complex run-ins against desperate Genoa – without suspended Papu Gomez – Juventus and Sassuolo. The bigger issue is that two of those 'home' fixtures will be played at the Mapei Stadium in Reggio-Emilia, because the Stadio Azzurri d'Italia is already undergoing restructuring work. Arguably, this is a home away from home for the Bergamo Boys, having used this as their Europa League base throughout all of last season, so the journey is already saved in their satnavs.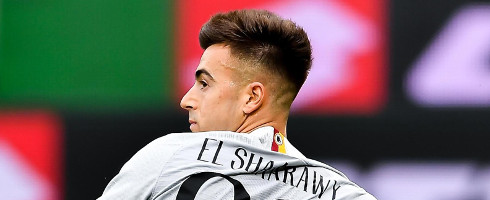 Roma's Champions League hopes were dealt a massive blow over the weekend after they conceded a late equaliser in their match with Genoa. The Giallorossi can be considered lucky to escape from the Stadio Luigi Ferraris with a point after Genoa came close to taking the lead on several occasions, most notably on Antonio Sanabria's last-minute penalty which was saved by Antonio Mirante.
Roma still have a realistic chance at qualifying, however, Claudio Ranieri's men will need to bounce back in a huge way when they host Serie A Champions Juventus this Sunday. They are three points behind Atalanta and their head-to-head record is identical after a pair of 3-3 draws, but the Orobici have a much better overall goal difference and that's what it could eventually come down to.
Behind the Giallorossi is another surprise contender for European qualification, Torino. The Granata currently sit in sixth place with 57 points, five points off Atalanta in fourth. Torino could've been level on points with Roma, if not for a Cristiano Ronaldo equaliser in the Derby della Mole, but their 1-1 draw with Juventus, and their 2-0 victory over Milan just before that, seems to have brought with it an injection of confidence to fuel them in their quest for Champions League football.
Sassuolo, Empoli and Lazio make for a tough string of games, with Lazio on the final matchday having the potential to be decisive in Toro's bid for European competition.
Milan currently sit in seventh place, just one point behind Torino. A win against Bologna would see the Rossoneri leapfrog Toro and take sixth place from them, while also bringing them even on points with Roma. The loss to Torino compounded the lacklustre performances that led up to it, with the draw meaning Milan has only one win in their last five.
Upcoming matches against 15th-place Bologna and a Fiorentina side that hasn't won in 11 rounds provide Gennaro Gattuso with an opportunity to re-enter the fray. If they fail to gain all three points in either match, it could mean for a similar ending to the one faced by Lazio.
Rounding out the six teams still in contention for a spot in the Champions League is Milan's rival, Inter. Napoli's win against Cagliari means second place is out of the question for the Nerazzurri, so Luciano Spalletti will have to ensure his side maintain their position in third place and that is no longer as obvious a statement as it was a couple of weeks ago.
Their upcoming match against rock-bottom Chievo allows Inter to create some breathing room ahead of a trip to the San Paolo. Inter's clash with Napoli could determine whether the Nerazzurri qualify for the Champions League, or end up settling for the Europa League.
A measly eight points separate second and eighth place, with the gap shrinking to five when looking at fourth through sixth. Only nine possible points remain for each team this season (apart from Milan who play Monday evening), and for some, winning is their only option when it comes to qualifying.
With no room for error, expect fireworks in Serie A's final matchdays.
Watch Serie A live in the UK on Premier Sports for just £9.99 per month including live LaLiga, Eredivisie, Scottish Cup Football and more. Visit: https://www.premiersports.com/subscribenow