Massimiliano Allegri leaves with 11 trophies, two Champions League finals in only five years with a 71% win ratio in all competitions. Juventus' decision to part ways with Allegri doesn't only mean that the Bianconeri will have a new Coach starting from next season, but it also marks the end of an era in Turin.
Despite the 51-year-old failing to find any cohesion, motivation and unity within his extremely talented squad during the last 18 months, Allegri's legacy should not be underestimated. His inability to meet the ever-increasing expectations of winning the Champions League in each of his last two seasons should also not erase the phenomenal job that the tactician did during his first three seasons in Turin.
And while a lot can and probably will be said about Mad Max's legacy after he leaves Juventus, what's more important for the club now is to figure out what would be the best way forward?
In order to get to the bottom of that we first need to answer another question - were the Bianconeri right to let go of Allegri? In my mind the answer is a definite 'Yes'. I've never hidden my admiration towards Allegri and how his tactical flexibility made the Old Lady one of the most unpredictable and unwanted opponents among all European teams.
However, as brilliant as his decision to use Mario Mandzukic as an unorthodox winger was, the never-ending tactical experiments and tweaks eventually stripped off the team of their identity. So one of the first things that Andrea Agnelli and co. need to look for in the new Coach's profile should be the ability to establish an identity on the pitch.
Another big issue that has been affecting La Vecchia Signora's locker room recently has been the lack of motivation and the obvious fact that some players are just not responding to the Coach.
Medhi Benatia recently stated that he didn't want to play for Allegri even a few months before his departure in January due to the heavy rotations and the lack of consistent playing time. Paulo Dybala's brother, who also happens to be his agent, stated just a few days ago that La Joya "is not happy and he needs a change. He is not the only one and many players are thinking about leaving Juventus."
In all honesty, that statement shouldn't really be surprising for anyone who has watched enough Juventus games this season. On many occasions, the behavior and the body language of some players make you think - do they really want to play for this Juventus right now?
This is simply unacceptable for a club of the Bianconeri's stature, history and ambition, and while the players should take a portion of the blame as well, there's little doubt that the Coach is the one who should keep the players motivated.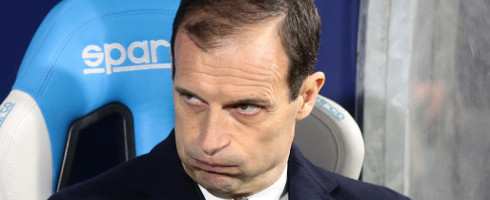 Take a look at Ajax, Tottenham and Liverpool this season. Despite all three of these teams possessing arguably an inferior individual quality than Juventus, their performances led them far in Europe. That's because when you look at the likes of Matthijs de Ligt, Heung-min Son and Mohamed Salah, you don't question their dedication and motivation to play for that team.
Sadly only a few people have displayed such dedication to the Bianconeri colours this term, so motivation is another missing piece from the current Juventus puzzle.
There is little doubt that the club will look at all aspects when choosing Allegri's heir. It has been reported that Pep Guardiola is the dream for Andrea Agnelli, but at this stage it seems almost impossible to lure the Spaniard away from Manchester City. It should also be pointed out that the ex-Barcelona and Bayern Munich Coach usually needs a few seasons to implement his ideas and with many of the Juventus' key players being well above their 30s, including Cristiano Ronaldo, it wouldn't really make sense for the club to start a long-term project with Guardiola now.
Mauricio Pochettino looks a more likely option, as the Argentinian's potential arrival wouldn't require such a drastic change as the Guardiola option, but again it would be very costly to lure him away from Tottenham.
The names of Sinisa Mihajlovic and Simone Inzaghi have also appeared in inevitable rumours surrounding the choice of the Juventus management, and while both of them can bring something different to Turin, neither has the winning profile that the club should be looking for at this stage.
Talking about a winning profile, Jose Mourinho has also been linked with the Juventus bench, and while his record is undisputed andhe has a strong relationship with Ronaldo, his history at Inter and Manchester United would make him an extremely unpopular choice among the tifosi.
The list of names goes on and on, but the truth is very few of the names match all of the needs of Juventus right now. The ideal candidate would be someone who is a good motivator, who has an established game style, but is smart enough to adapt when needed, as well as a proven winner and someone who can revive the sense of belonging towards the Juventus shirt in the players. At the same time, he also needs to be a proven winner and someone who brings respect and even some fear in the locker room.
Antonio Conte and Didier Deschamps seem to fit most of those criteria and while many point out Conte's unconvincing record in the Champions League and Deschamps' lack of experience at a top European club, the truth is that their strong bond with the club, the city and the tifosi put them amongst the top candidates for the job at this point.
The decision on who will be Allegri's successor will undoubtedly have a huge impact on the future of the club. However, regardless of who will end up on the Juventus bench next season, parting ways with Mad Max was really the only possible decision. It's not because he's a bad Coach, but a breath of fresh air is obviously needed.