According to the American business bible Forbes, he learned to play what they call "soccer" in Italy, on cement and with a ball made out of old rags and underwear. Yet from such inauspicious origins, Rocco Commisso is now estimated to be worth about $5bn. Never mind a football, he can afford to buy himself a whole club.
Reports from both sides of the Atlantic have suggested that the eyes of the US telecoms billionaire born in Calabria have landed on Fiorentina with a deal reputedly imminent. A meeting of the board of directors called for this week has only fuelled those rumours. The timing, if true, could hardly be better for under fire current owners Andrea and Diego Della Valle. The figures being touted are a lot less than they were hoping for - about $150m (£120m) - but nonetheless it could well be time for them to cut and run.
We have been here before with the Viola, but this time the bid has more substance than previous potential suitors. Commisso was linked with Milan last year and boasts a footballing pedigree of sorts with his ownership of the New York Cosmos. So, could he be the man to revive the Tuscan club after a season in the doldrums?
"I'm not scared of anything," he once said, and that is probably just as well when you eye up the size of the task in Tuscany. "In the business world, it's like soccer. The game gets played over a long period of time. You've got time to make decisions," he continued. However, he will soon find out that in Florence, patience is not something in abundant supply.
The reputed deal certainly makes business sense - on the face of it, anyway. Fiorentina are a nice buy-low prospect with plenty of upside for an investor. This is a beautiful city, an underachieving club of late and with lower expectations than buying one of Serie A's absolute giants. The potential is there to build something pretty nice on the banks of the River Arno.
Indeed, it would complete quite the Italian-American annexation of some of the most attractive spots in the Peninsula after James Pallotta in the Capital with Roma and Joe Tacopina on the lagoons at Venezia. Even Canadian Joey Saputo is promising big investment in Bologna. Clearly a little bit of Calcio is becoming the status symbol of choice for families from the old country who have done well Stateside.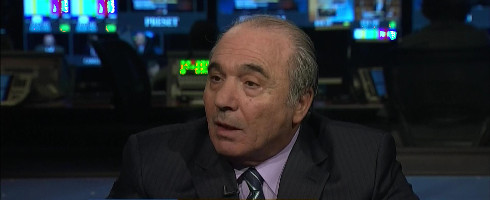 However, as we have already seen, things don't always work out perfectly in these circumstances. Italian bureaucracy and its glacial pace can prove hugely frustrating for those used to the speedier world of business. If Commisso expects to achieve great things overnight - a new stadium for example - he had better think again.
And, with all foreign takeovers, there is always an element of trepidation. While most clubs dream of finding their Roman Abramovich or Sheikh Mansour, things don't always turn out for the best.
People in the know reckon Commisso is the real deal, but how much of his hard-earned fortune he might want to spend on the club is anybody's guess. If he is willing to invest significantly, he might well turn the Viola into a serious force at the top end of the table. If not, however, they could find themselves no better off than they are right now.
That's the note of caution that needs to be sounded to all who hold the purple colours dear. No matter how desperate you might be to see the back of the Della Valles - and many are past the end of their tether - you should be careful what you wish for. These things don't always end up as perfect as you might imagine.
The Tuscan club owes a debt of gratitude to its current owners for saving them from the brink of extinction and bringing them back up to Serie A from Serie C2. Initially they delivered Champions League qualification too, top four finishes and strong runs in Europe and the Coppa Italia. But the lack of a trophy - despite those being pretty rare in Florence - has become a stick to beat them with. To say there is little love lost now between the shoe millionaires and a huge slice of the fan base would be something of an understatement.
You get the feeling - looking from the outside in - that something soured after the marquee signing of Mario Gomez. It was almost as if the Della Valles got burned with the big signing that was supposed to deliver a great leap forward and never quite had that confidence to invest again. With every passing year the accusations that their "short arms" could never reach their pockets grew louder.
The figures show that they did put significant sums of money into Fiorentina but there is no doubt that, of late, they have been unwilling to spend too wildly on the transfer market. There were moments - most notably under Paulo Sousa - when it felt like a little largesse might have delivered something special. Not a Scudetto, maybe, but a good run at one anyway.
All that hope has long-since evaporated and the atmosphere is pretty poisonous in Florence right now. Commisso - or any other new owner - will have his work cut out to repair that relationship. They might not have the bad reputation they had back in the 1970s and 1980s, but the Viola support can still be a volatile and demanding bunch. Good luck to anyone trying to keep thousands of temperamental Tuscans happy.
Nonetheless, anyone taking over at the Stadio Artemio Franchi could be getting a sweet deal. This is a team with a sizeable support, great history and significant potential. Nobody can predict the future, but it is not impossible to imagine a time when their American suitor might deliver a new stadium, Champions League football and maybe even a trophy or two.
It would be good for the wider world of Serie A too, if the Florentines became more competitive once more. It's a tall order, of course, but if Commisso's record in business is anything to go by, not entirely as fanciful as it might at first appear.