Now that the speculation is finally over, we can begin considering what Maurizio Sarri's Juventus will actually look like.
It is widely recognised that the outgoing Chelsea boss favours the 4-3-3 formation. It is the system Sarri deployed whilst at Napoli and continued to use during his single season in the Premier League. Juve have regularly used the same shape under Max Allegri, so it would come as no surprise to see their new tactician maintain that set-up. However, stubborn Sarri has not always been married to that ideology.
It has taken many years of tinkering for the 60-year-old to piece together the parts that have helped create the recognisable 'Sarriball' style.
During his time at Empoli, Sarri was able to elevate the Azzurri back into Serie A using a 4-3-1-2 and more recently, he has shown a slightly more pragmatic side when using an incisive approach to achieve success at Stamford Bridge. Whilst a move away from his heavily possession-based 4-3-3 at his new club remains highly unlikely, Sarri has proven that if required he can adapt in order to bring the best out of his team.
Regardless of who the Bianconeri appointed, there are gaps in the squad that require filling, and with it a need to refresh the group with younger, more energetic players. The direction the club has chosen to take by appointing Sarri means that those new faces are now paramount in aiding the Tuscan's journey in Turin.
At the back there is no urgent requirement to change the man between the sticks. Wojciech Szczesny has proven to be reliable and is certainly more than capable technically with his feet. With range to play short and long passes, he is well equipped for possession football, but those attributes will be tested. Despite completing around 80% of his passes last season, he averaged a lowly 22 per game, mainly due to the team's strategy under Allegri. In comparison, Chelsea's Kepa Arrizabalaga averaged 28 per game.
In front of Juve's Polish stopper, Leonardo Bonucci's technical quality will be key for Sarri in developing play from deep. Alongside Bonucci, captain Giorgio Chiellini has underappreciated quality in possession. Due to an awkward stance when on the ball, Chiellini is often labelled as a weak link, but his near 85% pass completion for last term suggests otherwise. Former pupil Daniele Rugani could perhaps be one of the biggest beneficiaries of Sarri's appointment.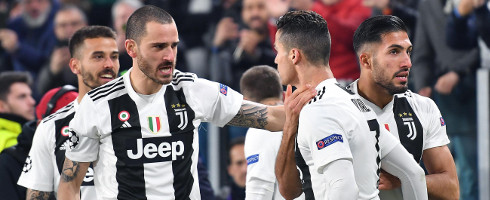 During their time together at Empoli, it was Sarri who helped propel Rugani's career. Such was his development at the time, it convinced Juve to purchase the player. It is fair to say that the Italian centre-back has stalled since and as a result has come under scrutiny for his weak performances. It remains to be seen if Rugani can emulate that success under Sarri again. It is one thing to perform that way at the Stadio Carlo Castellani and another to do it in the demanding, pressurised environment at Juve.
Additions will arrive at centre-back with deals for promising talents Merih Demiral and Cristian Romero close to finalisation, but a big name could yet be on the cards with PSG's Marquinhos mentioned.
At full-back, Alex Sandro will be handed a boost with the arrival of Sarri. The Brazilian has lost his way after a fantastic beginning to his Juve career. After becoming somewhat withdrawn under Allegri, the attacking importance Sarri places on his full-backs would make Alex Sandro a pivotal figure, reviving his game in the process.
On the opposite side the defence the exit of Joao Cancelo appears certain. The names touted to replace the Portuguese international include Kieran Trippier and Elseid Hysaj. The latter would be a logical solution. Having worked with Sarri previously and at 25 years of age, integrating Hysaj into the team would be somewhat seamless with potential for him to develop further.
Juve's midfield and attack are areas that will need significant work. A prerequisite for Sarri's midfield is the role of 'Regista'. His admiration for Jorginho has been well documented, but this time around he will be tasked with using a different player in that capacity. Miralem Pjanic is the current controller in Juve's midfield and will be fundamental to the new Coach. The Bosnian's technical quality is amongst the best in Europe and he will relish the change that is coming his way.
Sarri's fluid midfield has worked best with two ball-carrying players either side of his midfield metronome. Those type of fluid central midfielders are lacking in the current squad. Rodrigo Bentancur has all the attributes needed to be that shuttling box-to-box player to the right of Pjanic, whilst Emre Can has the potential to adjust accordingly, both could see their games progress significantly under Sarri.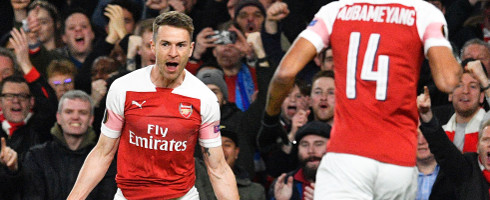 The third man in this midfield will be vital. The incoming Aaron Ramsey could transition into the position we saw Marek Hamsik play so effectively for Napoli under Sarri. Ramsey is a quick thinking, intelligent technician who can operate under pressure in both halves of the pitch with an important added extra, his ability to create and scoring goals.
It seems that Juventus will not leave Sarri short of midfield options, with considerable investments expected. The names are notable. Lazio's stylish Serbian Sergej Milinkovic-Savic, Lyon's dynamic Tanguy Ndombele and of course the exuberant Paul Pogba. Any of those will considerably raise the standard and would be suited to the roles mentioned. The Italian option could come in the form of Nicolò Zaniolo. The 19-year-old is made in the mould of a modern midfield player and would certainly fit the bill.
It is the final third that will arguably experience the most substantial change, leading to perhaps the biggest question: what does Maurizio Sarri do with Cristiano Ronaldo? A player that enjoys freedom so he is able to influence the game in the moments and the areas he sees fit. That isn't how Sarri's positional play works, but this where he will have to adapt. When you have one of the world's best players, it would be suicide to limit him by restricting the way he operates.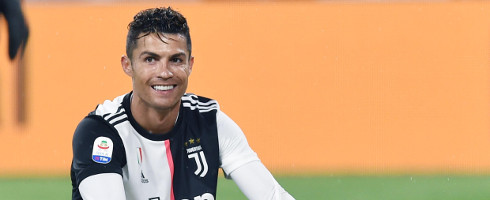 It is hard to see Ronaldo playing as an inverted winger in a similar fashion to Lorenzo Insigne or Eden Hazard. A False 9 function could work, where a teammate such as Federico Bernardeschi would be introduced to allow a rotational tandem between the Italian and CR7. This option could perhaps open the door for the missing Paulo Dybala, but the Argentine's future remains uncertain.
Moise Kean is not to be forgotten in all of this. The 19-year-old's versatility could make him the ideal foil for Ronaldo. Given Kean's physical presence and ability to work effectively in wide areas and centrally, his skillset would complement Ronaldo and allow Sarri to maintain his positional structure.
However, if a striker such as Mauro Icardi does arrive, then how does that affect The Old Lady's superstar Number 7? One solution could be the previously referenced 4-3-1-2, but that would effectively end the Bianconeri's pursuit of talented Fiorentina winger Federico Chiesa. A player that appears tailor made for the right side of Sarri's trident attack.
Chiesa is perfectly capable of playing as an isolated wide man and dominating one v one situations. Be it by removing opposition defenders via dribbling or quick, clever off the shoulder runs into the box. Traits that Maurizio could make devastating use of when switching play to the weak side.
The current picture remains incomplete. In what may already feel like a long summer for many Juventini, it is only just getting started.