10. Ismael Bennacer (Empoli to Milan)
Milan have put all their focus this transfer market in signing young talents to attain Marco Giampolo's vision for the side and to build a squad that can last for years to come, but if one name is expected to shine the brightest, it's definitely Bennacer.
The Algerian already has Serie A experience under his belt and after being named player of the tournament in the last Africa Cup of Nations ahead of Mohamed Salah, Sadio Mane and Riyad Mahrez, hopes that he'll be the answer to the Rossoneri's miseries in the middle of the park.
9. Kostas Manolas (Roma to Napoli)
When Napoli announced the signing of Manolas, all football publications wrote about the new unbreakable pair with Kalidou Koulibaly, yet on their first two Serie A ties the duo conceded seven goals and were completely fragile at the Artemio Franchi.
The Partenopei are surely expecting great things from Hirving Lozano, but when did Napoli really struggle to score in the past few seasons? The club's real issue has always been in improving their backline and the Greek warrior is expected to fill that void.
8. Danilo (Man City to Juventus)
While tons of money have been paid to bring Matthijs de Ligt to Turin, he is still 20 years old and he's backed up by a number of top defenders, on the other hand the very fact that Juventini are not thrilled that Danilo joined their squad is enough proof that all fingers will point at the Brazilian right after his first mistake on the pitch.
Mattia De Sciglio never lived up to the standards as a full-back, Juan Cuadrado is still an experiment in that position and this forces an enormous amount of pressure on the former Manchester City player to replace Joao Cancelo.
7. Franck Ribery (Bayern Munich to Fiorentina)
Following a poor season where La Viola were battling relegation to the very last round of Serie A, American billionaire Rocco Commisso bought the club and signed a handful of players to revive the Artemio Franchi side.
Ribery is the biggest box office name to join Fiorentina, yet as the club started the season with two defeats, eyebrows are being raised on what should be expected from the French legend at 36 years of age.
6. Jony (Malaga to Lazio)
It has been over a decade since Lazio last participated in the group stages of the Champions League and if people are to pay more attention to the Biancocelesti, as Simone Inzaghi hopes, they need to raise the bar and finish in the top four.
Le Aquile are hoping new addition Jony can be the man to guide them to that promised land. The Spaniard was involved in 15 goals for Deportivo Alaves in La Liga and only Lionel Messi created more chances than him last campaign.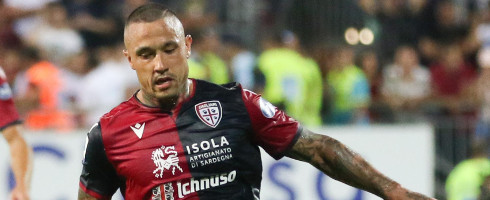 5. Radja Nainggolan (Inter to Cagliari)
It has been a daunting summer for Nainggolan, with his wife's illness, getting kicked out of Inter by the Coach he rejected twice and being almost forced back to Sardinia, as no big clubs knocked on his door.
Despite all the circumstances, Ninja vowed upon rejoining Cagliari that he will do everything to prove Inter were wrong about him and assured this Rossoblu side can dare to dream.
4. Aaron Ramsey (Arsenal to Juventus)
Welsh legend John Charles is not the only benchmark that Ramsey will need to live up to, as the Old Lady has been starving to find a creative, energetic box-to-box midfielder since the departure of Paul Pogba back in 2016.
Juventus fans have been frustrated by their midfield options for years now and are eager to see what the Welshman can deliver once he finally gets fit.
3. Alexis Sanchez (Man Utd to Inter)
On his last full season with Arsenal, Sanchez bagged 30 goals, yet since joining Manchester United to become the highest-paid forward in the Premier League, that number dropped to three goals in almost 20 months.
Antonio Conte is well-known for rejuvenating unwanted players, yet it will be a huge challenge for the Chilean to break into the starting line-up with Romelu Lukaku and Lautaro Martinez in this form.
2. Mario Balotelli (Marseille to Brescia)
Many might wonder why Balotelli ranks so high in the list, as he is no longer the young stud with lots of potential, does not even represent a side that could fight for a European spot and has to sit out a four-match ban before he can debut.
Nonetheless this is a very personal challenge for the striker, he has returned to Italy with his hometown club and most importantly hopes he can finally convince Roberto Mancini to call him up for the Euro 2020 tournament.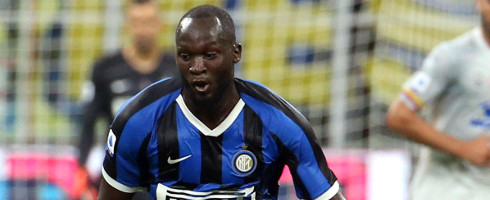 1. Romelu Lukaku (Man Utd to Inter)
Not only is the big Belgian boy the most expensive player in Internazionale's history, he is there to replace Mauro Icardi, the man that bagged over 120 goals for the Nerazzurri and was named Capocannoniere on two occasions.
Lukaku bagged goals in each of his first two Serie A fixtures and already got through the worst with Cagliari fans' racist chants, yet the true challenge is if Lukaku has what it takes to consistently deliver when it matters and finally bring silverware back to San Siro.
Watch Serie A live in the UK on Premier Sports for just £9.99 per month including live LaLiga, Eredivisie, Scottish Cup Football and more. Visit: https://www.premiersports.com/subscribenow