2018-19 Serie A preview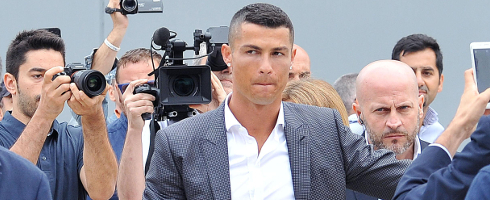 The 2017-18 season proved to be one of the most exciting in recent history. Napoli pushed Juventus all the way for the Scudetto, in a titanic tussle which saw both teams crack 90 points.
Behind them, Inter, Roma and Lazio fought all season long for the final two Champions League places, while the race for the Europa League was similarly thrilling. And while Benevento and Verona went early, the final weekend of last season saw five teams all with a mathematic possibility of going down.
It'll be hard for the 2018-19 season to top that, but all the ingredients are in place for another blockbuster calcio season.
There's Parma's rise back to the top flight, Carlo Ancelotti at Napoli, an encouraging summer transfer campaign by Inter and, finally, some stability at Milan.
There are derbies in Turin, Milan, Genoa and Rome, not to mention the Tuscan tussle between Empoli and Fiorentina and Simone Inzaghi's Lazio against Filippo Inzaghi's Bologna.
As if that wasn't enough, there's also the small matter of Cristiano Ronaldo...
Ahead of the new campaign, Football Italia's team of writers explain the ins and outs of all 20 Serie A sides and who to watch out for, before predicting the possible outcomes in what's set to be an exciting season.
ATALANTA

After again qualifying for the Europa League, Elio Salerno assesses whether the Atalanta fairytale can continue. Read more
BOLOGNA

With Filippo Inzaghi in the hot seat, Bologna are looking to finally kick on and become a top half Serie A side. Read more
CAGLIARI

Having narrowly avoided the drop last season, Ciro Di Brita says Cagliari would settle for mediocrity this time around. Read more
CHIEVO

Chievo will be aiming for another comfortable mid-table finish this term, writes Vilizar Yakimov. Read more
EMPOLI

After relegation in 2016-17, Empoli bounced back as Serie B champions - can the Tuscans book an extended stay in the top flight? Read more
FIORENTINA

Can Stefano Pioli guide a budget Fiorentina side into Europe? Chloe Beresford assesses their chances. Read more
FROSINONE

Frosinone return to Serie A, and will look to stay for longer than one season this time around. Read more
GENOA

After a shaky start last season left them in relegation jeopardy, Tom Scholes explains Genoa would be content with a boring mid-table finish. Read more
INTER

The Nerazzurri are back in the Champions League and ready to challenge for honours, says Richard Hall. Read more
JUVENTUS

The arrival of Cristiano Ronaldo sees Juventus go all-in for the Champions League, explains Adam Digby. Read more
LAZIO

After squandering the fourth and final UEFA Champions League spot last season, Matthew Santangelo expects a motivated Lazio to be in contention once again. Read more
MILAN

Elliott Management repossessed the club from Yonghong Li, so Milan find themselves starting all over again, writes Susy Campanale. Read more
NAPOLI

Marco D'onofrio looks at the dawning of a new era at Napoli, as they begin life under one of the most successful Italian coaches of all-time. Read more
PARMA

After returning to the top flight from Serie D, Daryl Hammond believes Parma will need another miracle to survive. Read more
ROMA

Roma continue to prioritise growth over silverware, and Andrea Tallarita sees pros and cons in this approach. Read more
SAMPDORIA

Following the departures of key players, most notably Lucas Torreira, Massimo Nuzzo details whether or not Sampdoria can improve. Read more
SASSUOLO

After struggling last season, Sassuolo hope Roberto De Zerbi can return them to kings of the provincial sides. Read more
SPAL

Spal stayed up on the final day last season, and with some intriguing new signings they'll look to push even further. Read more
TORINO

After three years of mid-table obscurity, Greg Murray wonders if Torino can finally crack the big time. Read more
UDINESE

Once considered a model for other Italian sides, Udinese have been slipping backward for years. Read more