Bologna are expected to be comfortably in the middle of the table, but the real fight will be with Sinisa Mihajlovic, Vilizar Yakimov writes.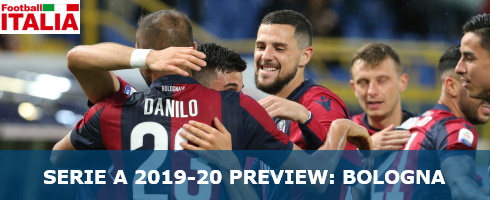 Bologna fact file
Coach: Sinisa Mihajlovic
Last season: 10th, 44 points
Player of the Year 2018-19: Erick Pulgar
Look out for: Takehiro Tomiyasu
Prediction: 13th
Bologna and Miha for the win
It's safe to say that we saw a two-faced Bologna last season. The Rossoblu were a complete mess under Filippo Inzaghi during the first half of the campaign and looked destined to go down, but Sinisa Mihajlovic's arrival in January completely transformed the team.
The Renato Dall'Ara outfit had registered only two wins in 21 games under Super Pippo before the Serbian came in and what followed was nothing short of remarkable. Mihajlovic took over a team without any identity and in the relegation zone, but not only did he manage to avoid the drop, he even guided the Rossoblu to a top 10 finish.
Mihajlovic managed to get the best out of a group of players that underperformed heavily under Inzaghi, as his 4-2-3-1 formation worked wonders.
The former Lazio defender is expected to stick with this set-up next term as well, as the prospect of having a fit Federico Santander with the trio of Riccardo Orsolini, Roberto Soriano and Rodrigo Palacio behind him already excites the tifosi.
Completing the permanent transfers of Orsolini, Soriano and for a total fee of €30m speaks clearly enough about the club's ambition, while the arrival of 19-year-old Danish winger Andreas Olsen should also more depth and pace to the no-so-rapid Bologna front line.
While I Rossoblu's frontline seems solid enough, the biggest issues for the team seem to be further back, as Erick Pulgar's departure to Fiorentina and left a massive gap in midfield.
Bologna haven't really managed to secure a proper replacement for the Chilean, as 22-year-old Jerdy Schouten was the only new addition to that area after his €3m move from Excelsior. Lorenzo Crisetig seems to be another option for the Pulgar role, as the 26-year-old returned from his Benevento loan, but Inter youth product never really lived to his early promise.
Another big gap that needs to be filled in is the one left by Lyanco, as the defender returned to Torino after he joined Bologna on loan in January. The 22-year-old played an instrumental part for the Rossoblu, as he formed a formidable partnership with countryman Danilo in the heart of the defence.
However, unlike Danilo, who completed a permanent move to the Dall'Ara earlier in the summer, Bologna didn't manage to strike a deal for Lyanco, as, unsurprisingly, Torino decided to keep the talented defender. Takehiro Tomiyasu arrived in his place, as the highly-rated Japanese centre-back was purchased for €9m from Sint-Triuden.
The 20-year-old featured 40 times for the Belgian outfit last season, but considering his age and his lack of Serie A experience, his ability to replace Lyanco remains doubtful.
Considering that proper replacements for Pulgar and Lyanco are yet to be found it would be hard for Bologna to improve on their 10-th place finish last season. However, the Mihajlovic effect as well as the increased depth and quality in attack should be enough for the Rossoblu to secure a comfortable mid-table finish.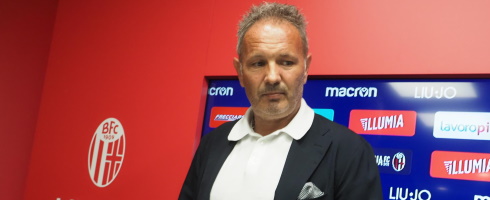 The Coach: Sinisa Mihajlovic
What can be said about Miha? He has always been a fighter and if his heroics at the Renato Dall'Ara last term weren't enough proof, his decision to remain at the helm of Bologna even after he was diagnosed with leukaemia, should clear any doubts regarding his character.
Key summer signing: Riccardo Orsolini
The 22-year-old was one of Bologna's standout players in 2018-19, so it was no surprise to see the Rossoblu paying €15m to Juventus for his services.
Orsolini registered 10 goals and six assists last term and is expected to continue his impressive growth under the ever-demanding Mihajlovic.
Key summer sale: Erick Pulgar
The Chile international was undoubtedly Bologna's most influential midfielder last term and it remains to be seen how the Rossoblu will handle his departure, as the 25-year-old joined Fiorentina in a €10m move.
Pulgar's ability to dictate the tempo will be heavily missed, as Bologna never really found a proper replacement who can step into his deep-lying playmaker role.
Predicted XI [4-2-3-1]: Skorupski; M'baye, Danilo, Calabresi, Dijks; Dzemaili, Poli; Orsolini, Soriano, Palacio; Santander