Fiorentina should have a much better season than last year, Wayne Girard writes, as they make strides on and off the pitch.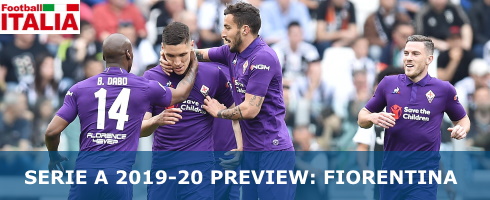 Fiorentina fact file
Coach: Vincenzo Montella
Last season: 16th, 41 points
Player of the Year 2018-19: Jordan Veretout
Look out for: Riccardo Sottil
Prediction: Europa League challenger
Commisso's renaissance
Fiorentina begin the 2019-20 Serie A campaign under the ownership renaissance of Rocco Commisso. Having acquired the club just over two months ago, the enthusiastic President has quickly been accepted by the Viola faithful, even appearing in the streets to welcome players, sign autographs, and pose for pictures.
Taking advantage of Roma's omission, Fiorentina jumped into the International Champions Cup tournament, using New York City - Commisso's hometown - as a platform to bridge Florence into the New World. The new kit ceremony was held on a ferry in the Hudson River, right in front of the World Trade Center and Financial District, all coming after Vincenzo Montella's name was confirmed on the NASDAQ screen at Times Square.
Knowing the global brand of Fiorentina will be tied to regaining charge in the League, Commisso has signed and re-signed a variety of players, all of which should be able to push to reclaim a European spot.
Signing the President's company Mediacom as the shirt sponsor will give further financial leverage to the sovereignty for their market. Daniele Prade and his employer are sending away anyone that's not committed to the cause, and bringing in, as well as reclaiming past players who will fight behind the club's shield.
Fiorentina's dismal placing last year will be extra motivation to drive the team. This year, it would be no surprise if they were to fight for the Europa League spots, possibly even causing worry for the fourth position. The Viola came away with a big win in their last match of pre-season against a quality Galatasaray, and should use this momentum into the Serie A kickoff.
The new arrivals have high quality, and added to the current crop of talented youth, Fiorentina is sure to be a competitive squad, and one that should make all of Italy excited to see.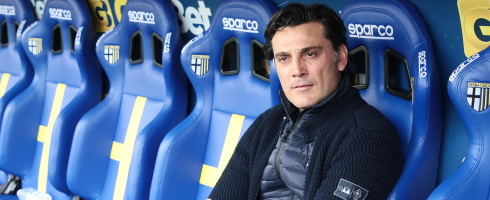 The Coach: Vincenzo Montella
Vincenzo Montella is in the juvenile stage of his managerial career, but he knows that if he wants to continue with a big club, then he has to do well in the League. In eight seasons as a Coach he's reached Cup finals and progressed in the Champions League, but hasn't proven he can instil mental endurance for 38 weeks. It's his second stint with Fiorentina, and he must now re-establish himself.
Key summer signing: Erick Pulgar
While Erick Pulgar and Milan Badelj are somewhat similar, the Chilean international has a much more versatile skill set. A player who hits hard into tackles and demands the ball, his long range passing has developed as of late, reminiscent of compatriot and former Fiorentina regista David Pizarro.
Key summer sale: Jordan Veretout
The French midfielder leaves after two seasons and 69 appearances in purple. Veretout's progression has been exponential, first coming to Fiorentina after an unsuccessful tenure with Aston Villa. Rated highly from the start of his professional career with Nantes, he seems to have polished into the final product now, and has chosen to move on in order to progress his career.
Predicted XI [4-3-3]: Dragowski; Lirola, Pezzella, Milenkovic, Biraghi; Benassi, Badelj, Pulgar; Boateng, Chiesa, Simeone