Coppa Italia success saved Lazio's 2018-29. Can they replicate that form in the League this year, asks Mads Hansen.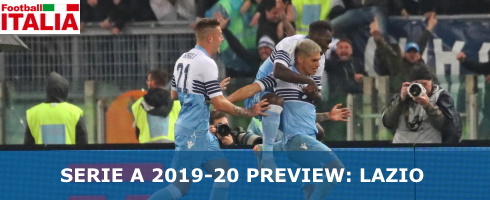 Lazio fact file
Coach: Simone Inzaghi
Last Season: Eighth, 59 pts
Player of the Year 2018-19: Lucas Leiva
Look out for: Joaquin Correa
Prediction: Sixth to eighth
Back to square one
A stuttering second half of last season had the Aquile land on a sore eighth place in Serie A - far from the Champions League ticket they had dreamed of. But Coppa Italia success turned frowns into smiles and secured Europa League contention once they focused all their energy on one tournament. The squad was simply not deep enough to compete on three fronts and that's an issue that still hasn't been solved.
Their 2018 started with two defeats at the feet of top teams Napoli and Juventus. This was only to be expected, and Lazio picked up the pace and won seven of the next nine matches. Then came a period of stagnation, with four draws and a loss to Atalanta. After that, it was ups and downs for the Biancocelesti. The top half of the table has proven to be fiercely competitive, and the goal to reach a top four position will be more than difficult for Simone Inzaghi's men. Still, it is the appropriate ambition of a club rich in tradition and talent as Lazio.
The skeleton of the squad is very strong, but battling on three fronts demands strength in depth. So far Lazio's transfer activity has been relatively modest, as only two noteworthy purchases have been made. The defence is the most urgent area to cover and Denis Vavro has been brought in from FC Copenhagen. A sound signing, but unlikely to slide into the starting formation, as he will need time to adapt to a three-man defence and the Italian game in general. Manuel Lazzari is, by all means, a good signing on the right wing. The former SPAL man is capable of pin-point crosses for an aerially strong Lazio attack and is a definite step up from Adam Marusic.
With a few more signings - possibly another defender and a left-winger, Lazio would look like strong candidates. But transfer rumours surrounding the club are disconcertingly quiet. This silence does, however, lend hope that much-coveted midfielder Sergej Milinkovic-Savic will not be shipped off. He and Ciro Immobile are the stars of the team, and Lazio are dependent on both to deliver consistently throughout the season. Immobile is a world-class striker when he's at his best, but last season saw him declining during the later stages.
The central midfield is strong. Besides Milinkovic-Savic, Marco Parolo at 34 doesn't seem to slow down, and Lucas Leiva provides superb coverage for the defence and was arguably the best player last season. In Luis Alberto and Joaquin Correa, Lazio have two fantastic players that can link up midfield and attack. Tucu Correa locked open opposing defences time and again last season, and seems like he has even more potential that could make him a new Lazio star.
Serie A proved wide open from third place down last season, and there are no signs that the coming season will be any less competitive. Lazio face an uphill battle for Champions League qualification, and are likely to miss out again. They are, however, realistic contenders, and given one or two good signings, there should be no reason why they couldn't land a top four finish.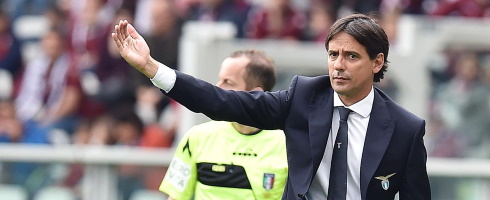 The Coach: Simone Inzaghi
Since taking the helm in 2016, Inzaghi brought home first a Coppa Italia silver medal, then the Supercoppa Italiana, and this year a precious Coppa Italia victory. A good man-manager and a keen tactician, Inzaghi prefers a 3-5-2 and a direct counter-attacking approach to the game. Reaching the top four will be difficult for Lazio, but the managerial base required to do so is well covered.
Key summer signing: Manuel Lazzari
Lazzari joined from SPAL for €10m plus Alessandro Murgia. He was key to the successful climb up the ranks of the Ferrara-based outfit and is likely to shine on the otherwise rusty looking right flank of Lazio. Lazzari is a gifted dribbler and capable of hitting some foreheads in the area.
Key Summer sale: Milan Badelj
The Croat has returned to Fiorentina on loan with option to buy. A good deal for both clubs, as Badelj is a strong midfielder that deserves regular playing time, and can help La Viola back on track. In Lazio, he's behind Parolo, Leiva and Milinkovic-Savic in the midfield hierarchy.
Predicted XI [3-5-2]: Strakosha; Radu, Acerbi, Luis Felipe; Lazzari, Milinkovic-Savic, Parolo, Leiva, Lulic; Correa, Immobile