Instability at Juventus could open the door for Napoli to finally return to the top of Serie A, according to Sam Wilson.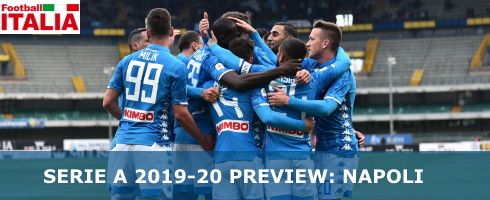 Napoli fact file
Coach: Carlo Ancelotti
Last season: Second, 79 points
Player of the Year 2018-19: Kalidou Koulibaly
Look out for: Eljif Elmas
Prediction: Second, but their best chance in years at toppling Juventus
Napoli's shot?
After narrowly losing out to Juventus in the Scudetto race in the 2017-18 season, the 2018-19 season was somewhat of a disappointment in comparison. Napoli finished on 91 points in the 2017-18 Serie A, four points behind Juventus, while in 2018-19 the Neapolitans finished with a tally of 79, 11 points behind Juve. The gulf between the two had grown bigger and Napoli struggled to keep up with the Bianconeri, who had added Cristiano Ronaldo to their ranks during last summer.
Prior to the season commencing, Maurizio Sarri left his post as Napoli Coach to move to Premier League side Chelsea. Sarri was brought in to replace Antonio Conte, who was sacked after failing to qualify for the Champions League. Back in Naples, former Bayern Munich, Real Madrid, Juventus and Milan - amongst other teams - Coach Carlo Ancelotti was appointed as the club's new boss.
Napoli had a good start to their 2018-19 campaign, winning their first two games against Lazio and Milan. However, a 3-1 defeat to Juventus at the end of September would set the bar for the rest of their season. What would follow was a strong campaign but one with just enough slip-ups to allow Juventus to comfortably win the League once again.
The club were also knocked out of Coppa Italia in the quarter-finals to Milan whilst finishing third in their Champions League group, beaten to qualification by Paris Saint-Germain and Liverpool, meant that they would continue their European endeavours in the Europa League. Following wins over Zurich and Red Bull Salzburg, the Neapolitans were defeated by beaten finalists Arsenal in the quarter-finals and were eliminated 3-0 on aggregate.
This summer, the club managed a morale-boosting pre-season win over Champions League winners Liverpool and also tested their squad against Barcelona, even if they fell to a 6-1 aggregate defeat against the Catalan side. With most of the other big teams in Serie A undergoing huge changes this summer, whether managerial, directorial or both, Napoli will be looking to use this to their advantage and possibly get a strong start to lead a charge on an optimistic yet not totally unrealistically Scudetto chase.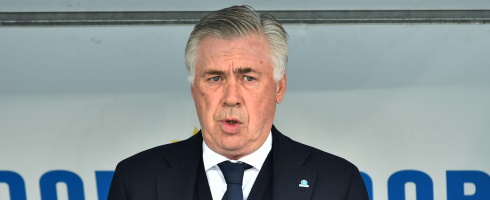 The Coach: Carlo Ancelotti
Carlo Ancelotti joined the club to replace Maurizio Sarri last summer and although the two are fairly different in terms of managerial style, there are some fundamental similarities that meant the club could adapt to their new Coach. Like Sarri, Ancelotti is a fan of the 4-3-3 formation but this quickly evolved into a 4-4-2 with Napoli, much like how his tactic changed with Real Madrid.
Key summer signing: Kostas Manolas
Napoli signed Kostas Manolas from Serie A rivals Roma this summer to strengthen their defence, giving Senegalese centre-back Kalidou Koulibaly another world class defender to play alongside. Manolas cost €36m and in this current market climate, that can be seen as a bargain for a top defender. He has Serie A experience already and will be a perfect fit for Ancelotti's squad.
Key summer sale: Amadou Diawara
Unlike how over the 2018-19 season the club lost both Jorginho and Marek Hamsik, two vital cogs of their midfield machine, Napoli have suffered fewer key losses this summer. The most notable has been that of Amadou Diawara, whose sale was required to unlock the move to bring Manolas in from Roma, a small price to pay for a key addition.
Predicted XI [4-4-2]: Meret; Hysaj, Manolas, Koulibaly, Ghoulam; Insigne, Ruiz, Allan, Callejon; Mertens, Milik