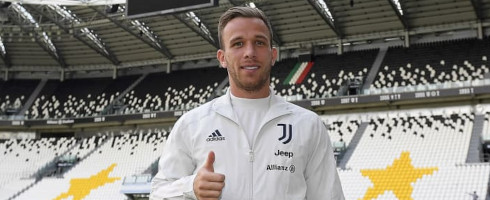 This is not a normal season or transfer window, so this will not be your usual Serie A preview for the 2020-21 campaign.
COVID-19 has transformed the dates for league and European football, even postponing Euro 2020 to June 2021. The Serie A campaign kicks off on September 19, yet the summer transfer window won't close until October 5, so everything is in a state of constant flux until that deadline has passed.
Below is the status and latest transfers of every club heading into the new campaign. This page is updated daily, so check back as clubs and coaches get to grips with their squads.
Jump to team:
Atalanta - Benevento - Bologna - Cagliari - Crotone
Fiorentina - Genoa - Inter - Juventus - Lazio
Milan - Napoli - Parma - Roma - Sampdoria
Sassuolo - Spezia - Torino - Udinese - Verona
Last season: 3rd, 78 points - 2019-20 Review - Club page - Official website
La Dea are probably the most entertaining team to watch in Serie A and they turn that spectacle into results, able to out-play opponents including Juventus and Milan for long periods with their quick passing game. Until the last three or four years, the provincial side was happy just to avoid the drop, but backed by an excellent scouting network and the best youth academy in Italy, they churn out new talents and sell them on at a profit, never losing their unique identity. Just how much bigger can the Bergamo club get?
Coach: Gian Piero Gasperini The Sir Alex Ferguson of Atalanta has taken this side from relegation candidates to Champions League quarter-finalists with back-to-back third place Serie A finishes. His style is all-attack 3-4-1-2, high press, high energy, high ratio of goals scored and conceded.
Ambitions: Top four again, at least.
First five fixtures: Torino (a), Lazio (a), Cagliari (h), Napoli (a), Sampdoria (h)
Atalanta transfers
IN: Miranchuk (Lokomotiv Moscow), Muratore (Juventus U23), Pessina (Verona), Romero (Juventus)
OUT: Castagne (Leicester)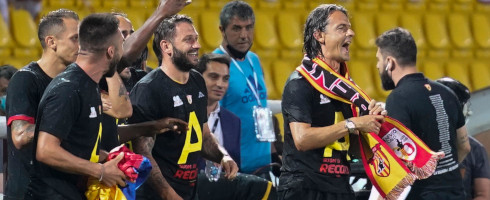 Last season: 1st, 86 points (Serie B) – Club Page – Official website
This will be Benevento's second ever Serie A campaign and they are a very recent success story after bankruptcy in 2005, not experiencing Serie B football until 2016 and then earning promotion in 2017, the first club to achieve the double debut bounce. They learned from that first fairly disastrous foray and Le Streghe (The Witches) will hope to make more of an impact after dominating Serie B last term. It'll be an intriguing local derby with Napoli, not least with Lorenzo Insigne's younger brother Roberto, while they are packing the squad with experienced figures like Kamil Glik and Gianluca Lapadula.
Coach: Pippo Inzaghi
The former striker has really found his feet at Benevento after spells with Milan and Bologna. Le Streghe shattered Serie B records and earned promotion with over 20 points separating them from second place, but the top flight is a different beast and he's already bolstering his options.
Ambitions: Survival
First five fixtures: Sampdoria (a), Inter (h), Bologna (h), Roma (a), Napoli (h)
Benevento transfers
IN: Lapadula (Genoa), Glik (Monaco), Ionita (Cagliari), Foulon (Waasland-Beveren), Barba (Chievo), Caprari (Sampdoria)
OUT: Di Chiara (Perugia), Coda (Lecce), Gyamfi (Reggiana), Armenteros (free)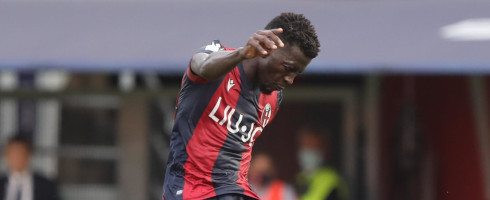 Last season: 12th, 47 points – 2019-20 Review – Club Page – Official website
Bologna under President Joey Saputo, who also owns MLS club the Montreal Impact, keep threatening to break into the European places and never quite get there. At least last season there were plenty of excuses for their difficulties, as coach Sinisa Mihajlovic was diagnosed with leukaemia and his influence on the touchline was sorely missed. Ultimately, Bologna's greatest weakness was the terrible finishing, as they had to create a dozen chances before scoring one. That was partly rectified by the arrival of Musa Barrow from Atalanta in January and they must build on the Gambian striker.
Coach: Sinisa Mihajlovic
The warrior is forced to lead his men via videolink yet again, as after recovering from leukaemia, Mihajlovic then caught COVID-19 and missed much of pre-season training. At least the team is accustomed to it by now and he'll be back stronger than ever to inspire his side.
Ambitions: Mid-table comfort
First five fixtures: Milan (a), Parma (h), Benevento (a), Sassuolo (c), Lazio (a)
Bologna transfers
IN: Breza (Potenza), Vignato (Chievo), Paz (Lecce), Hickey (Hearts)
OUT: Krejci (Sparta Prague)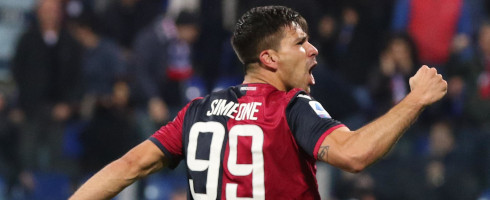 Last season: 14th, 45 points – 2019-20 Review – Club Page – Official website
This is still Cagliari's Centenary year and their ambitions remain loftier than usual because of that, with strong investments in the squad and a stadium revamp also planned. They were in the top four for much of the early stages of last season, but fell away badly as time wore on, and sacking Rolando Maran to bring in Walter Zenga during the lockdown didn't help matters. They're still aiming high with Razvan Marin from Ajax and suggestions Radja Nainggolan could return again after last term's loan from Inter to reunite with his ex-Roma boss Eusebio Di Francesco.
Coach: Eusebio Di Francesco
Following the disastrous Sampdoria experiment, which saw him lose six of his seven Serie A games, EDF tries again at a club more suited to his 4-3-3 philosophy. It could be a return to the exciting football we saw at Sassuolo and Champions League semi-finalists Roma.
Ambitions: Mid-table/Europe
First five fixtures: Sassuolo (a), Lazio (h), Atalanta (a), Torino (a), Crotone (h)
Cagliari transfers
IN: Marin (Ajax), Deiola (Lecce), Romagna (Sassuolo), Farias (Lecce), Zappa (Pescara), Sottil (Fiorentina)
OUT: Ionita (Benevento), Cacciatore (free), Cigarini (free), Birsa (free), Pellegrini (Juventus), Mattiello (Atalanta), Nainggolan (Inter), Olsen (Roma)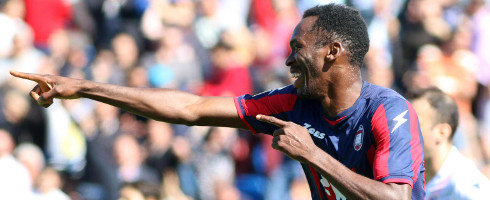 Last season: 2nd in Serie B, 68 points – 2019-20 Review – Club Page – Official website
The Squali (Sharks) prepare for their third Serie A season, having made the step up in 2016, they made a miraculous comeback to avoid relegation in the final round, but dropped back down in 2018. They finished second to record-breaking Benevento in Serie B last term, but had the Capocannoniere for the second division with Nigerian striker Nwankwo Simy's 20 goals. Crotone are showing their ambition by bringing in Ajax defender Lisandro Magallan and Sporting CP midfielder Eduardo Henrique.
Coach: Giovanni Stroppa
Following a disappointing spell in Serie A at Pescara back in 2012, Stroppa has earned his badges in lower divisions, developed his style and taken Crotone to promotion by finishing second in Serie B. Since the early days of 4-3-3, the coach found success at Crotone with a 3-5-2.
First five fixtures: Genoa (a), Milan (h), Sassuolo (a), Juventus (h), Cagliari (a)
Ambitions: Survival
Crotone transfers
IN: Magallan (Ajax), Eduardo Henrique (Sporting CP), Marrone (Verona), Vulic (Red Star Belgrade), Cigarini (Cagliari)
OUT: Barberis (Monza), Jankovic (SPAL)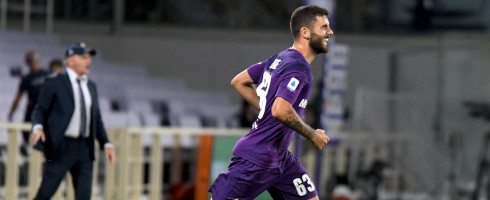 Last season: 10th, 49 points – 2019-20 Review – Club Page – Official website
President Rocco Commisso was a little hamstrung by the team and coach he inherited when purchasing the club from the Della Valle brothers last summer, but he's had time to settle and made the brave decision to stick with Beppe Iachini following his arrival in December. The Federico Chiesa issue is dragging on with no clarity in sight, but most of the investments were made in January with Patrick Cutrone, Alfred Duncan and Christian Kouame, while Sofyan Amrabat finally arrives from Verona after a six-month delay. Can the Viola live up to their new patron's ambition?
Coach: Giuseppe Iachini
The tactician took over from sacked Vincenzo Montella in December and looked to be only a short-term solution, but after finding better form in the last few weeks of the season and winning over the players, Iachini has been given the chance to lead this team into the new campaign.
First five fixtures: Torino (h), Inter (a), Sampdoria (h), Spezia (a), Udinese (h)
Ambitions: Europe
Fiorentina transfers
IN: Amrabat (Verona), Eysseric (Verona), Cristoforo (Denizlispor), Biraghi (Inter), Bonaventura (Milan)
OUT: Hancko (Sparta Prague), Rasmussen (Vitesse), Zurkowski (Empoli), Terzic (Empoli), Diks (Aarhus), Sottil (Cagliari)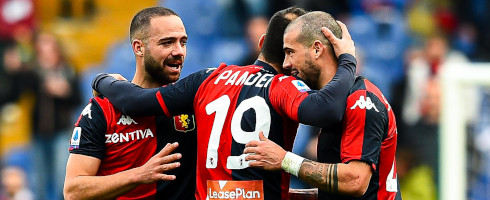 Last season: 17th, 39 points – 2019-20 Review – Club Page – Official website
Another year, another complete revamp, another campaign of total uncertainty under President Enrico Preziosi, who continues to say he is selling the club and never does. For two seasons running, the Grifone have avoided relegation on the final day after multiple coaching and personnel changes. It starts all over again, with Davide Nicola beloved by fans and players alike, still sacked to make way for ex-Cagliari boss Rolando Maran. Investment in the squad is practically non-existent and another desperate race to avoid the drop begins.
Coach: Rolando Maran
Formerly of Chievo, Udinese and most recently Cagliari, Maran tends to focus on the counter-attack and achieving mid-table solidity, which would be a bonus for Genoa after their recent form. How long he'll get to make it work at Marassi is another matter.
First five fixtures: Crotone (h), Napoli (a), Torino (h), Verona (a), Inter (h)
Ambitions: Survival
Genoa transfers
IN: Cassata (Sassuolo), Salcedo (Verona), Charpentier (Spartaks Jurmala), Perin (Juventus)
OUT: Ichazo (Danubio), Romero (Juventus), Sanabria (Betis), Soumaoro (Lille), Barreca (Monaco)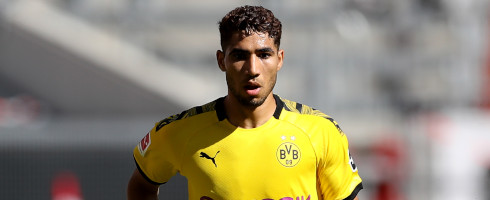 Last season: 2nd, 82 points – 2019-20 Review – Club Page – Official website
Inter are looking at this as the season where they finally end Juve's dominance of Serie A. Second place and the Europa League Final showed marked improvement, and whilst they were not there just yet, they were very close. Lautaro Martinez and Romelu Lukaku blossomed, but Antonio Conte wanted experience and he's got it in Aleksandar Kolarov. Achraf Hakimi was a transfer coup to bring electric pace down the right, while Arturo Vidal is preferred to Sandro Tonali, as Conte finally gets his Chilean. This season is where everyone at the club will be judged, the pressure is on.
Coach: Antonio Conte
After the Europa League Final, there were many who thought Conte would leave the club after his tempestuous relationship with Inter looked to have broken. After crisis talks, he is now getting his way, re-enforcing his ranks with experienced old professionals as he tries to add steel to the team. He believes it's now or never for the Scudetto.
Ambitions: Scudetto
First five fixtures: Fiorentina (h), Benevento (a), Lazio (a), Milan (h), Genoa (a)
Inter transfers
IN: Hakimi (Real Madrid), Kolarov (Roma)
OUT: Moses (Chelsea), Biraghi (Fiorentina)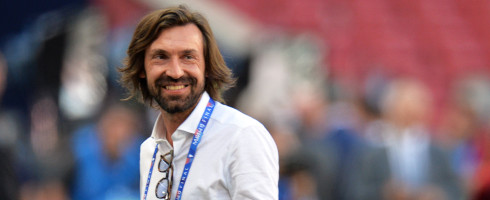 Last season: 1st, 83 points – 2019-20 Review – Club Page – Official website
When winning the Scudetto becomes dull and de rigeur, what us a team to do? Shoving reliable Max Allegri aside for what was meant to be champagne football by Maurizio Sarri didn't work, so throw out the rule book entirely and bring in novice coach but very familiar face Andrea Pirlo. The revolution continues within the squad too, axing old timers Gonzalo Higuain, Blaise Matuidi and Sami Khedira, exchanging Miralem Pjanic for Arthur Melo, and revamping the front line. Will it ever be enough to win the Champions League, or is the Bianconeri era coming to an end as they finally over-reach?
Coach: Andrea Pirlo
Presented as the Under-23 coach in Serie C, he'd been promoted to the top job within a week. An absolute beginner in coaching terms, Juve are betting it all on Pirlo following the Zinedine Zidane model of management. He was one of the stars, so he knows how to communicate with and corral them, something Sarri utterly failed at.
Ambitions: Scudetto and Champions League
First five fixtures: Sampdoria (h), Roma (a), Napoli (h), Crotone (a), Verona (h)
Juventus transfers
IN: Arthur (Barcelona), Kulusevski (Parma), Correia (Man City), McKennie (Schalke), L Pellegrini (Cagliari)
OUT: Pjanic (Barcelona), Matuidi (Inter Miami), Higuain (Inter Miami), Perin (Genoa), Muratore (Reggiana)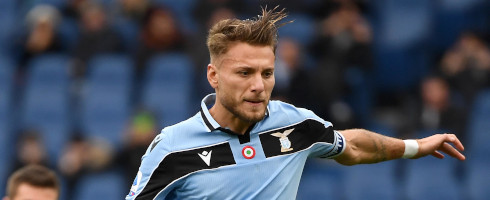 Last season: 4th, 78 points – 2019-20 Review – Club Page – Official website
The Biancocelesti come into this season on the back of a record-breaking 2019-20, in which they qualified for the Champions League for the first time in over a decade. So it's encouraging that the club have managed to keep hold of their star players, while also looking to strengthen the squad in a sensible manner. A move for David Silva collapsed through no fault of their own, though they eventually avoided a similar fate after extended talks for Vedat Muriqi and Mohamed Fares, who will fill positions that Lazio desperately need quality in. The question - taking into account that they over-achieved - is whether the team can sustain the success they achieved last year.
Coach: Simone Inzaghi
One of the league's longest-serving coaches, Inzaghi is now on his fifth season in charge of Lazio. Having led the club to a Coppa Italia, two Italian Supercups and now Champions League qualification, there is a feeling that he may have taken the Biancocelesti as far as they could go.
Ambitions: Champions League qualification
First five fixtures: Atalanta (h), Cagliari (a), Inter (h), Sampdoria (a), Bologna (h)
Lazio transfers
IN: Reina (Milan), Escalante (Eibar), Akpa-Akpro (Salernitana), Fares (SPAL), Muriqi (Fenerbahce)
OUT: Berisha (Reims), Vargic (Koper), Guerrieri (Salernitana)
Last season: 6th, 66 points – 2019-20 Review – Club Page – Official website
Following a post-lockdown period in which they won nine of 12 matches, Milan head into the new campaign with a sense of optimism and finally some consistency. The owners stuck with coach Stefano Pioli, directors Paolo Maldini and Frederic Massara have worked tirelessly in the transfer market, and for the first time in many years there seems to be a genuine plan. In addition to keeping Zlatan Ibrahimovic, they've added Pierre Kalulu and Brahim Diaz, while Sandro Tonali is the real midfield coup snatched from under Inter's noses. Can the Rossoneri finally get back among the big-hitters in Italy and Europe?
Coach: Stefano Pioli
Pioli looked on his way out to be replaced by Ralf Rangnick, but following a flurry of good results with a clear and defined style of play which was entertaining, he gets the chance to start the season with Milan. With such a short summer to prepare and Europa League qualifiers, that consistency could prove crucial.
Ambitions: Champions League
First five fixtures: Bologna (h), Crotone (a), Spezia (h), Inter (a), Roma (h)
Milan transfers
IN: Kalulu (Lille), Tonali (Brescia), Brahim Diaz (Real Madrid)
OUT: Rodriguez (Torino), Begovic (Bournemouth), Plizzari (Reggina), Brescianini (Entella), Bonaventura (Fiorentina)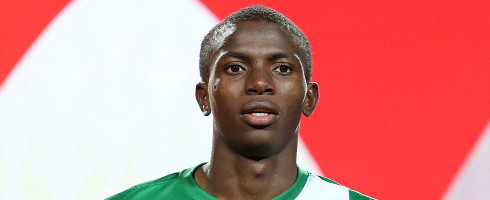 Last season: 7th, 62 points – 2019-20 Review – Club Page – Official website
The Azzurri have gone from touted title challengers in 2019 under Carlo Ancelotti to a club now focusing on a top four finish and a return to the Champions League after last season's disappointing campaign, save for the Coppa Italia victory. Brazilian midfielder Allan has left to reunite with Ancelotti at Everton, while Kalidou Koulibaly and Arkadiusz Milik are also close to an exit. Nigerian striker Victor Osimhen arrived for a record fee from Lille to finally give the Azzurri a proper attacking option in the No 9 role, while defender Amir Rrahmani was signed after an impressive season at Hellas Verona.
Coach: Gennaro Gattuso
Ringhio took over from Ancelotti in December and guided his side to the Coppa Italia in just 17 games, yet missed out on the Champions League spots, finishing in seventh position. The 42-year-old tactician has been testing out a new 4-2-3-1 formation to accommodate Osimhen, but need changes in midfield to make that work.
Ambitions: Champions League places
First five fixtures: Parma (a), Genoa (h), Juventus (a), Atalanta (h), Benevento (a)
Napoli transfers
IN: Osimhen (Lille), Rrahmani (Verona), Petagna (SPAL)
OUT: Callejon (free), Karnezis (Lille), Allan (Everton)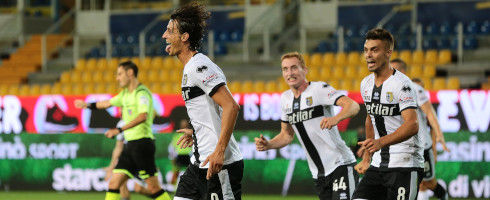 Last season: 11th, 49 points – 2019-20 Review – Club Page – Official website
Roberto D'Aversa's dismissal was one of the most surprising of the summer in Serie A, as he took them to promotion and into mid-table comfort, even threatening the Europa League places for a while. His counter-attack approach was ultimately a little limited and that is perhaps why the club opted for such a radical change to Fabio Liverani. They've lost Dejan Kulusevski and will have to rely increasingly on the dubious fitness of Roberto Inglese and Gervinho upfront. It's a risky strategy and they are leaving it late in the summer to sign reinforcements.
Coach: Fabio Liverani
The former Lazio midfielder's play out from the back style impressed at Lecce, even if it was ultimately not enough to avoid relegation. He said it didn't matter which division he was in, as long as he'd have the chance to truly enact his vision. Will Parma have the patience to see it through?
Ambitions: Mid-table comfort
First five fixtures: Napoli (h), Bologna (a), Verona (h), Udinese (a), Spezia (h)
Parma transfers
IN: Alastra (Pescara), Ricci (Juve Stabia), Dezi (Entella), Da Cruz (Sheffield Wednesday)
OUT: Kulusevski (Juventus), Barillà (Monza)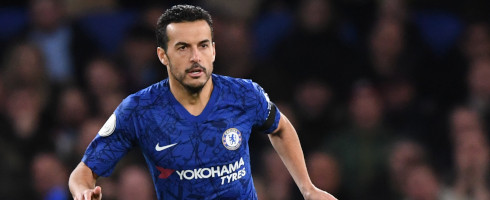 Last season: 5th, 70 points – 2019-20 Review – Club Page – Official website
The summer began with a long-awaited change at the very top, as Dan Friedkin bought out James Pallotta and fans thought the austerity era was finally at an end. Pedro arrived as a free agent from Chelsea, but the months-long discussions with Manchester United for Chris Smalling have focused most of the media attention. Aleksandar Kolarov left for Inter, Edin Dzeko was once again at the centre of endless transfer rumours, Nicolò Zaniolo suffered another devastating injury, and question marks continued over Paulo Fonseca's tenure. New President, same old Roma problems.
Coach: Paulo Fonseca
The Portuguese tactician changed to a three-man defence towards the end of last season and it did briefly provide an uptick in fortunes, albeit not enough to prevent a comfortable Europa League hammering by Sevilla. Initial enthusiasm about the former Shakhtar Donetsk boss quickly evaporated and it feels like he's still tinkering.
Ambitions: Champions League places
First five fixtures: Verona (a), Juventus (h), Udinese (a), Benevento (h), Milan (a)
Roma transfers
IN: Pedro (Chelsea)
OUT: Kolarov (Inter), Riccardi (Pescara), Cetin (Verona), Defrel (Sassuolo), Schick (Bayer Leverkusen), Kalinic (Atletico Madrid), Zappacosta (Chelsea)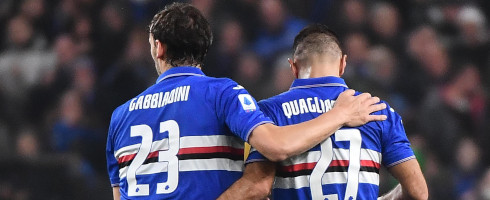 Last season: 15th, 42 points – 2019-20 Review – Club Page – Official website
Last season was a very strange one for Sampdoria, to say the least. They ended up changing coaches, with Eusebio Di Francesco making way for Claudio Ranieri after losing six out of seven games in a desperate bid to avoid the drop. Veteran striker Fabio Quagliarella wasn't as prolific as he was in the 2018-2019 campaign, but still chipped in upfront. With the skipper getting older, they'll be hoping that players like Manolo Gabbiadini will pick up some of the goal-scoring responsibilities this season to improve their standing in the table.
Coach: Claudio Ranieri
The coach who led Leicester to an unlikely Premier League victory arrived at a time that Sampdoria were in dire straits and helped the struggling Blucerchiati avoid what would have been a demoralising demotion by guiding them to a 15th-place finish. This time around in his first full season, he will certainly be aiming higher.
Ambitions: Top half of the table
First five fixtures: Juventus (a), Benevento (h), Fiorentina (a), Lazio (h), Atalanta (a)
Sampdoria transfers
IN: Dansgaard (Nordsjaelland), Ravaglia (Cremonese)
OUT: Bertolacci (free), Maroni (Boca Juniors), Simic (Zaglebie Lubin), Falcone (Cosenza), Caprari (Benevento)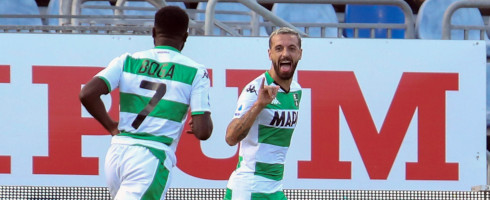 Last season: 8th, 51 points – 2019-20 Review – Club Page – Official website
The stage is set for the Neroverdi to enjoy a special Centennial. The core of the side that finished eighth last time out has been maintained ahead of the club's 100th year in existence, with Turkish central defender Kaan Ayhan and Atletico Madrid talent Nicolas Schiappacasse the only major additions. Jeremie Boga's potential departure would hamper hopes of repeating the high-scoring exploits of last season, but Roberto De Zerbi's expertly-engineered attack will excite viewers again even if the skilful Ivorian leaves. If all goes to plan, the Mapei Stadium will be hosting European football in 2021-22.
Coach: Roberto De Zerbi
The latest in a conveyor belt of managerial talent to come out of Sassuolo, De Zerbi appears destined to follow in the footsteps of illustrious predecessors Massimiliano Allegri, Stefano Pioli and Eusebio Di Francesco by making his mark at one of the world's biggest teams. For now, his innovative tactics will continue to capture the imagination in Reggio Emilia.
Ambitions: Europe
First five fixtures: Cagliari (h), Spezia (a), Crotone (h), Bologna (a), Torino (h)
Sassuolo transfers
IN: Ayhan (Fortuna Dusseldorf), Schiappacasse (Atletico Madrid)
OUT: Babacar (Alanyaspor), Magnani (Verona), Romagna (Cagliari)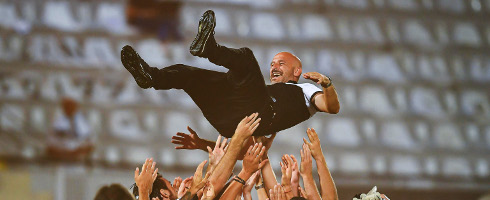 Last season: 3rd in Serie B, 61 points – 2019-20 Review – Club Page – Official website
The Ligurian Club were promoted to the top flight for the first time in their history when they defeated Frosinone in the Serie B play-offs, having finished fifth in the regular season. The Aquilotti relied heavily on loan deals and could go down that route again in this campaign. Right-back Jacopo Sala has arrived from SPAL as a free agent, while Albania international centre-back Ardian Ismajli joins from Hadjuk Split.
Coach: Vincenzo Italiano
The German-born Coach took the reins at the Stadio Dino Manuzzi at the start of last season and led his new side to their historic promotion in his first campaign. The ex-Hellas and Chievo midfielder cut his teeth in the lower leagues with Vigontina San Paolo and Union Arzignano Valchiampo before joining Trapani and leading them to just their second ever promotion to Serie B.
Ambitions: Survival
First five fixtures: Sassuolo (h), Udinese (a), Milan (a), Fiorentina (h), Parma (a)
Spezia transfers
IN: Ismajli (Hajduk Split), Sala (SPAL), Colombini (Inter), Agudelo (Genoa), Zoet (PSV), Marchizza (Sassuolo), Dell'Orco (Sassuolo)
OUT: Scuffet (Udinese), Marchizza (Sassuolo), Vitale (Verona), Di Gaudio (Verona), Ragusa (Verona)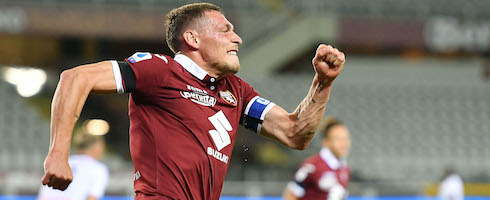 Last season: 16th, 40 points – 2019-20 Review – Club Page – Official website
After a truly dismal campaign, President Urbano Cairo decided for a complete change of direction and handed the reins to Marco Giampaolo. The club truly embraced the former Milan and Sampdoria tactician's vision by packing the squad with players he'd already worked with assuring he'd be given the time to make it work. However, Granata fans are fed up, want Cairo to sell the club and fear they can't hang on to Andrea Belotti for much longer. If Giampaolo wanted a low-pressure environment, then he made the wrong choice with Torino.
Coach: Marco Giampaolo
Nothing went his way in the seven-game Milan tenure, and while players not suited to his style could take some of the responsibility, Giampaolo was also too easily panicked by early setbacks. Constant tinkering left the team confused and that is why he is so determined to have players who already know his system at Toro.
Ambitions: Europa League
First five fixtures: Fiorentina (a), Atalanta (h), Genoa (a), Cagliari (h), Sassuolo (a)
Torino transfers
IN: Rodriguez (Milan), Segre (Chievo), Linetty (Sampdoria), Vojvoda (Standard Liege)
OUT: De Silvestri (Bologna), Aina (Fulham)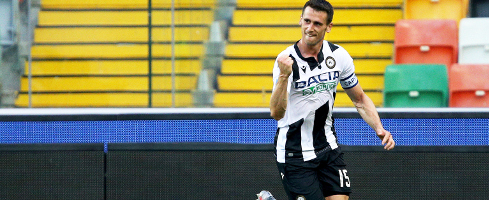 Last season: 13th, 45 points – 2019-20 Review – Club Page – Official website
Udinese had a difficult 2019-2020 – and not because of the COVID-19 pandemic - which saw them briefly flirt with relegation before Luca Gotti arrived and steered them back towards some sense of sense of normality by the time the season concluded. Fans are getting frustrated at the Pozzo family resources going largely to Watford and want better than scraping survival every summer. With Seko Fofana leaving and investments unimpressive, it could be another campaign of cutting it fine.
Coach: Luca Gotti
Brought in to replace Igor Tudor, assistant manager Gotti actually did quite well with the Zebrette considering their circumstances and steered them to a decent 13th place finish. He was vocal about not wanting the job full-time, but was finally talked into accepting centre-stage.
Ambitions: Mid-table comfort.
First five fixtures: Spezia (h), Hellas Verona (a), Roma (h), Parma (h), Fiorentina (a)
Udinese transfers
IN: Molina (free), Ouwejan (AZ Alkmaar)
OUT: Sema (Watford), Fofana (Lens), Opoku (Amiens), Perica (Watford)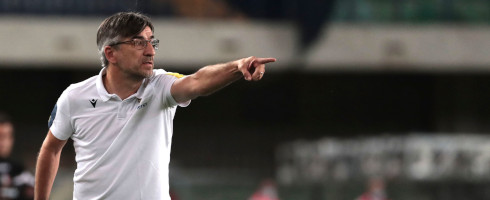 Last season: 9th, 49 points – 2019-20 Review – Club Page – Official website
Hellas Verona impressed as they finished ninth, straight from promotion via the play-offs. When you think that they only finished 29 points off the Champions League places, it is fair to say that they had a season to remember. Many predicted a relegation scrap, but Ivan Juric created a bond with his team that saw his defence concede the same number of goals as Roma. Scoring them is the problem and they still haven't addressed the need for a genuine hitman. Sofyan Amrabat, Amir Rrahmani and Matteo Pessina have all moved on, with Marash Kumbulla likely to follow. Who will replace them?
Coach: Ivan Juric
Juric has created a well-disciplined team that uses the back three well, often three when in attack and five when defending. The protégé of Atalanta's Gian Piero Gasperini has brought his own twist to the system, but the high press and taking the game to any opponent remain the same.
Ambitions: Mid-Table
First five fixtures: Roma (h), Udinese (h), Parma (a), Genoa (h), Juventus (a)
Verona transfers
IN: Cetin (Roma), Magnani (Sassuolo), Ruegg (Zurich), Pandur (Rijeka), Gunter (Genoa), Ilic (Man City), Tameze (Nice)
OUT: Rrahmani (Napoli), Amrabat (Fiorentina), Pessina (Atalanta), Verre (Sampdoria), Eysseric (Fiorentina), Borini (free), Pazzini (free)