Mauro Icardi said 'thanks for everything' after leaving Inter for Paris Saint-Germain, while posting his goalscoring statistics in an apparent parting shot.
The summer-long transfer saga involving Icardi ended last night as he joined PSG on a season-long with a reported €70m option to buy. [12]
The striker took to his Instagram Story to write 'thanks for everything', without making clear the message was directed at Inter.
That was followed by a summary of his statistics for the Nerazzurri – 219 appearances, 124 goals and 39 assists.
The post also bizarrely included a graphic of the 26-year-old embracing himself from 2013.
It was rounded off with an 'arrivederci', suggesting he was not planning on returning to San Siro.
There has already been one theory on social media that the post was a threat to Inter ahead of a possible Champions League tie between them and the French giants.
The Argentine was Inter's talisman and captain until he had the armband taken from him in February.
His decision to go on self-imposed exile was not appreciated by the club or new boss Antonio Conte, who excluded him from his plans for the Beneamata.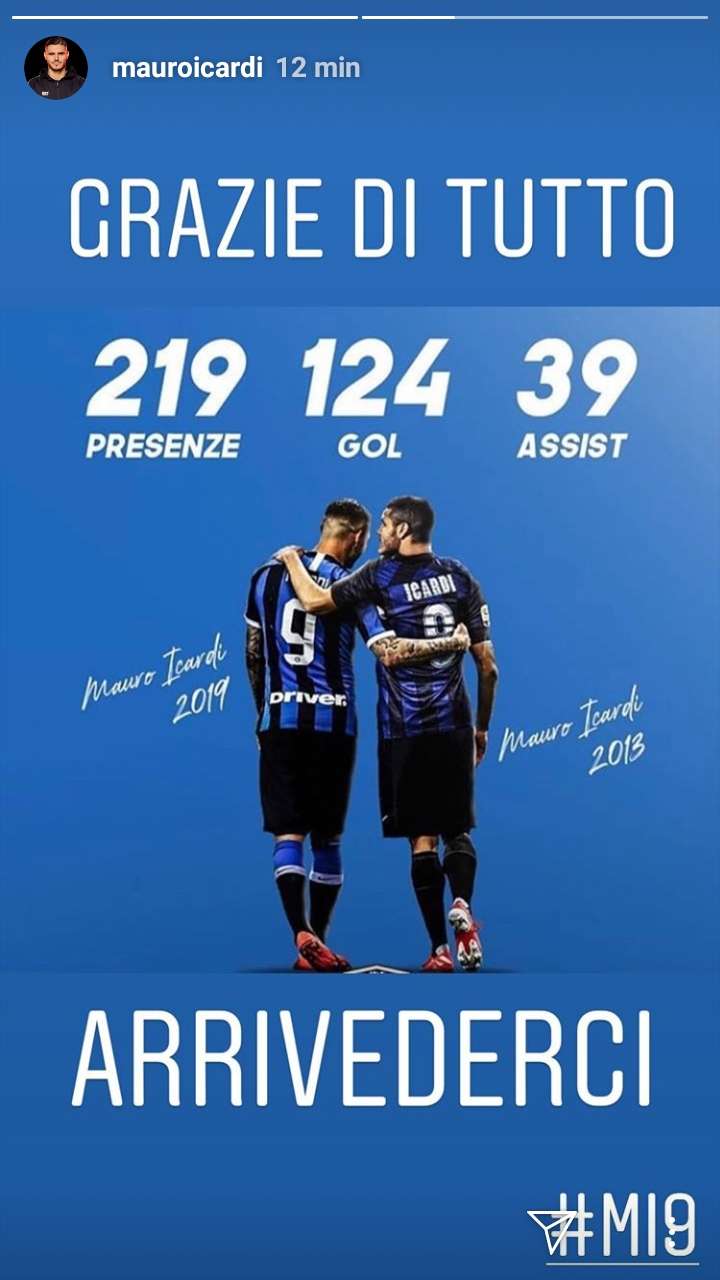 Enable Scroll-To-Play Video
Do Not Exclude From Feeds